Economical
Housing
The latest developments in the rental market / rental inflation in April broke the 10-year record (Table)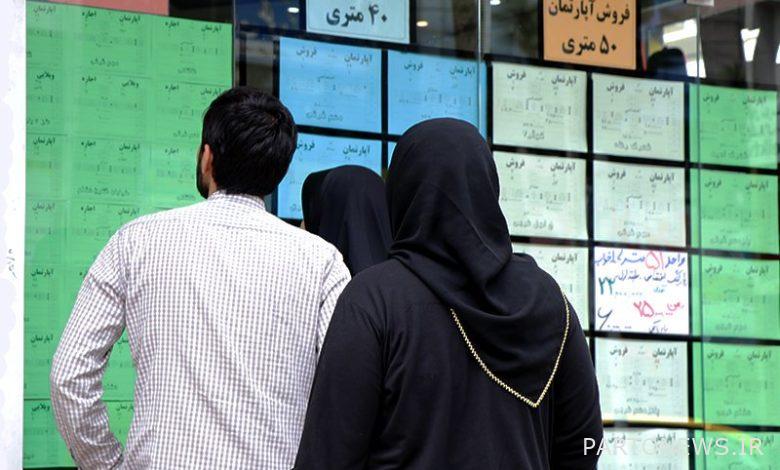 According to Tejarat News, Statistical Center of IranInflation Rent The price has increased in the whole country and urban and rural areas in April of this year.
The center has published a report on the consumer price index in April. According to the data of this report, the monthly inflation of rent in the country as well as for urban households was 2%, point inflation was 28.3% and annual inflation was 26.7%.
These figures for rural households are 1.8%, 28.6% and 26.8%, respectively. In other words, monthly inflation for rental rates in urban areas was higher than in rural areas, but at point and annual intervals, the increase was higher in rural areas.
Record-breaking inflation of fare rates in April
As اکوایران Reports, examining the trend of the price increase index shows, Rental inflation In April, this variable has been higher in similar periods in recent years.
In other words, fare inflation in the whole country is the highest record compared to April of the last 10 years.
According to Tejarat News, the Center for Statistics of Inflation, point-to-point rent in the winter of last year had announced 2.7 percent, which was an increase of 2.4 percent compared to the previous season. Rental inflation was also announced at 26.8 percent this season, which showed a decrease of 0.37 percent. The Center for Statistics also announced an average increase in the cost of renting a house by 50.5 percent, which was an increase of 30.51 percent.
Rent a room instead of a house in Tehran
Some time ago, Tejarat News wrote in a report: The monthly housing fee of workers for this year is 650,000 Tomans. But tenants with this amount not only can not rent a house, they can not even rent a room. Many rent a room instead of a house. But renting a room on the roof with a shared service requires 20 million mortgages and one or two million monthly rents!
Tenants with this housing market turmoil have to meet certain conditions in order to be able to rent a house. For example, go to 12 or 20 meter rooms with shared bathroom.
"I am not an economist, but I do not think that the right to housing 650,000 Tomans is enough for this year," Mustafa Gholi Khosravi, head of the Union of Real Estate Consultants, told Tejarat News.
It is suggested to read the full text of this report entitled Renting a room instead of a house in Tehran.
Read the latest housing news on the Tejarat News Housing Market page.