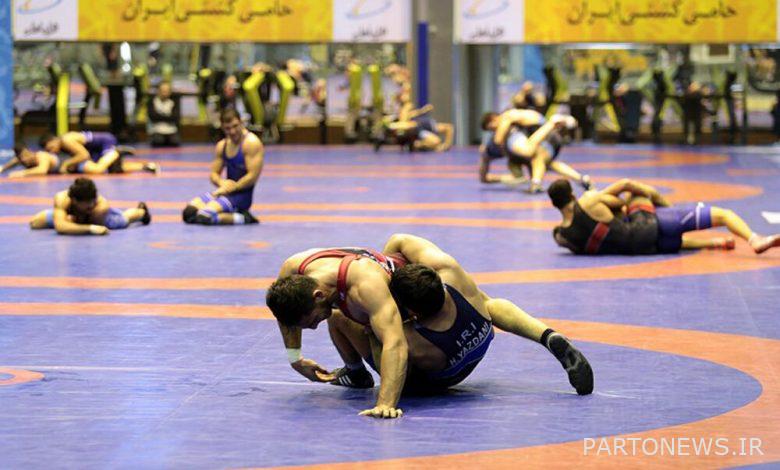 According to the Mehr news agency, quoting the public relations of the Wrestling Federation, the camp of the Armed Forces freestyle wrestling team to participate in world competitions will be held tomorrow (September 22) at the wrestling house of Martyr Ebrahim Hadi, National Camp of General Haj Qasem Soleimani.
The names of the people invited to this camp, which will continue until 12 October, are as follows:
57 kg: Ahmad Mohammadnejad Javan (Khorasan Razavi) Nader Nasri (Mazandaran)
61 kg: Mohammad Baqer Yakhkashi (Mazandaran)
65 kg: Morteza Ghiyasi (Lorestan) Shayan Hamzeh (Mazandaran)
70 kg: Mohammad Mehdi Yeganeh Jafari (Mazandaran) Amirreza Akbarzadeh (Mazandaran)
74 kg: جمال خدابنده لو (همدان)
79 kg: Omid Hassan Tabar (Mazandaran)
86 kg: Ali Mojarloo (Golestan)
92 kg: Mohammad Javad Ebrahimi (Mazandaran) Seyed Mohammad Hossein Mirbaghban (Tehran)
97 kg: Mohammad Hossein Mohammadian (Mazandaran) Mohammad Ali Tabar (Mazandaran)
130 kg: Yadaleh Mohebbi (Kermanshah) Alireza Garzbar (Lorestan)
Coach: Masoud Mostafa Jokar
The invited people will be present at 10:00 AM on Wednesday, September 22, to perform the corona test at the house of Shahid Hadi ship.
The 35th World Military Wrestling Championships will be hosted by Tehran from November 20 to December 23 of this year.
.