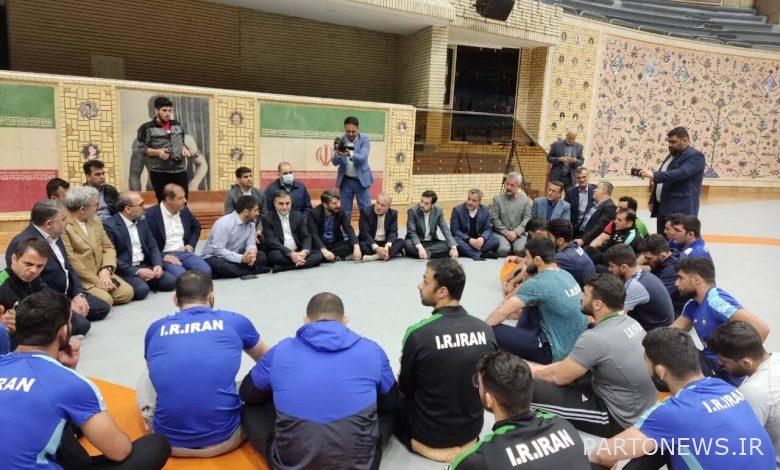 According to Mehr reporter, Gholamreza Shariati met with Mazandaran wrestling champions on Tuesday evening, stating that the Hasheminejad Martyr Cup has introduced great champions to the country's wrestling, adding: The Martyr Hasheminejad Gharib Cup has been held in Behshahr for two decades.
Addressing the heroes of Mazandaran, he said: The effect of your work and your pride in the society is the most valuable.
This is responsible Stated: From the heart of the Shahid Hashmi Nejad Cup competitions, good heroes like Rahman Cousin They were introduced to the country's wrestling, and we hope that this cup will be held with high quality this year.
Iranian people are familiar with ships
Seyyed Mahmoud Hosseinipour, the governor of Mazandaran, in a meeting with Mazandaran's wrestling champions, added: "Wrestling is familiar in Iran, and our people know wrestling beyond a sports profession, and for this reason, they also have a spiritual view of wrestling champions."
Hosseinipour added: The spiritual view that people have towards you means that the society gets a sense of spirituality from you. The most important issue is that the society considers you as a hero and hero of morality.
The governor of Mazandaran, pointing out that Mazandaran has a great civilization throughout history, added: Mazandaran formed the first Alevi government and the scientific and spiritual personalities of Mazandaran province are distinguished in the country.
He continued: "Mazandaran has the first place in the agricultural production of the country and besides for It has a great history.