Balls and nets
Sport
Balls and nets
Sport
The new privatization statement against Esteghlal's CEO; Fethullahzadeh received 230,000 euros without a financial document / Ministry of Sports should think of a solution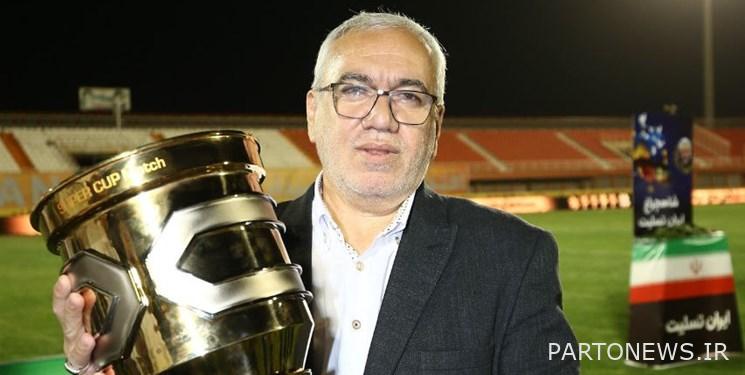 According to Fars News Agency, the Financial Inspection Board of the Privatization Organization published statement number two regarding Esteghlal Club and wrote: After issuing the statement number one of the Financial Inspection Board of the Privatization Organization regarding the alleged checks of Mr. Fethullahzadeh, who after seven hours of attendance The team at the Esteghlal Club had prepared and prepared and reviewed all relevant financial documents, and they were given a deadline until Saturday, April 19, to return 5 billion tomans. But he did not comply with this requirement and despite the fact that he attended the privatization organization on Sunday, April 20, from 9 to 11, he admitted that this money should not have been paid, but he claimed that the players who owned the check received the amount of this check twice, no. He and Mr. Niazi! However, in order to return this amount, he appeared again today, Monday, April 21, from 17:30 to 18:30, and asked for a deadline of April 31 to return the 5 billion tomans to the club.
Therefore, considering that the inspection of the privatization organization proved that the payment of this amount was a violation, the matter will be referred to the regulatory institutions and judicial courts. In addition, despite the fact that Mr. Fethullahzadeh announced in the Top Football program that he never directly and personally received currency, the investigation of the Financial Inspection Board shows that he personally received 230 thousand euros from Sharbiani Exchange and gave a receipt, but no There is no trace in the financial and accounting documents of the club.
Only the transfer of 90,000 euros to the Santa Clara club has been confirmed, but no information and documents have been obtained about the fate of 140,000 euros. This is despite the fact that the financial unit of the club should have been officially accounted for by a reputable exchange and in the form of transparent financial documents. With the continuation of this situation, the fear of any further losses and the possibility of producing new documents with the aim of compensating these 5 billion tomans from the club's own assets or obligations will increase, and it is appropriate that the Ministry of Sports and Youth should find a solution in this regard as soon as possible before the assembly. think It informs the people of Sharif and especially the football fans that the privatization organization will not have any concessions regarding the rights of the club and the interests of the fans and shareholders.
The end of the message/T 379
You can edit this article

Suggest this article for the first page