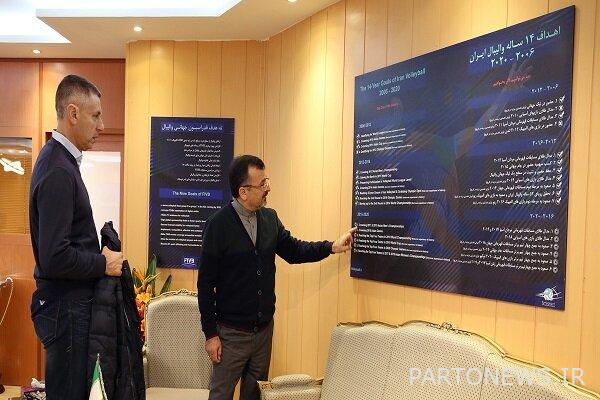 According to Mehr news agency, Mohammadreza Davarzani, head of the volleyball federation, these days holds various international meetings online with various domestic and foreign people to prepare a strategy and select the most worthy and best coach for the national volleyball team of our country, in order to find the best option through consultation and negotiation. to lead the national team.
"Radostin Stuchev", the current head coach of the Modena team in Italy, who came to Tehran years ago to negotiate and visit Iran's volleyball facilities, this morning (Tuesday, November 2nd) in an online meeting with Mohammad Reza Davarzani, the president of our country's volleyball federation, discussed and exchanged opinions on Regarding the selection of the head coach of the Iranian men's national volleyball team.
In the end, this coach said: In any case, I wish the best for the Iranian national volleyball team. I still remember and I said everywhere that in the room of the president of the Iranian Volleyball Federation, instead of souvenir photos, the goals and ideals of Iranian volleyball in the world are installed, and this shows the plan and purposefulness of this sport in Iran, and I believe that you are one of them. You are people who serve volleyball in the world and have a great impact on this sport in your country.