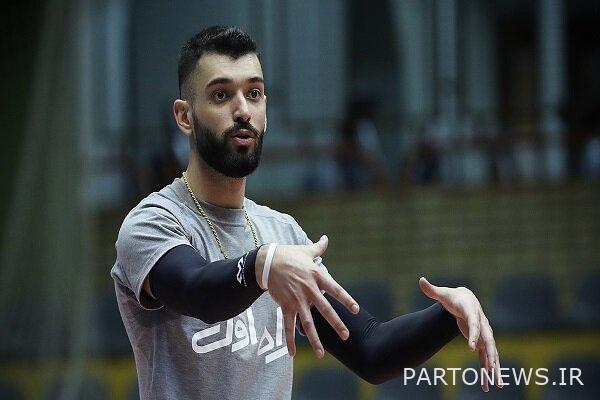 According to the report of Mehr News Agency, quoted by the Volleyball Federation, Iran's national volleyball team faced Argentina this morning (Sunday, July 18) in its third game in the third week of the League of Nations and was defeated by this team 3-2. Qatar's Ali Hajipour, the good passer of the Iran team, suffered a knee injury in the third set of this match.
Due to the severity of Hajipour's injury and the absence of this player in Iran's last match in the 2023 Volleyball Nations League in Anaheim against Cuba, Ehsan Danesh Dost will replace Ali Hajipour with the request of the technical staff and the agreement of the organizers of this competition.
Also, after the match between Argentina and Iran, even though the medical staff of our country's national volleyball team could not accompany the Iranian team due to the lack of visa issuance, with the arrangements made, in addition to the physiotherapist, two other doctors examined Javad Karimi and Morteza Sharifi. It was decided that after performing the necessary tests, the presence or absence of these two players in the game against Cuba will be decided with the opinion of the technical staff.
Iran's national volleyball team will line up against Cuba at zero o'clock in the morning on Monday, July 19, that is, less than 18 hours after the match against Argentina in their fourth and last match in the third week of the League of Nations in Anaheim.