Balls and nets
Sport
The sixth week of the Premier Women's Volleyball League The failure of iron smelting and the supremacy of Serik Gonbad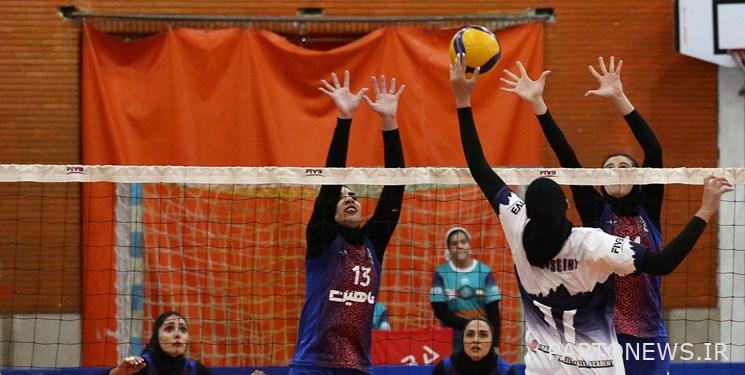 According to Fars news agency, the sixth week of the volleyball championship of Iran's top women's clubs was followed today (Friday, November 27) with four matches in the cities of Tehran, Isfahan, Rafsanjan and Yazd.
Pikan, Serik Gonbad, Mes Rafsanjan and Tolomehr Yazd teams defeated their opponents in this week's matches.
Serik Gonbad remained unbeaten and at the top of the table with six wins, but the second place was taken by Pikanis from Zob Ahan.
* Complete results of the sixth week of the Women's Premier League:
Pikan Tehran 3 – Saipa Tehran Safar (25-22, 25-18 and 25-20)
Isfahan Iron Smelter 1 – Serik Gonbad 3 (12 x 25, 14 x 25, 25 x 16 and 16 x 25)
Mes Rafsanjan 3 – Sediq Giftar Varna Safar (25/12, 25/22 and 25/15)
Tolomehr Yazd 3 – Jahanbin Chaharmahal 1 (25 vs 18, 22 vs 25, 25 vs 16 and 25 vs 10)
* Women's Premier League table at the end of the sixth week:
1. Serik Gonbad 6 wins and 17 points
2. Pikan Tehran five wins and 15 points
3. Zob Ahn Isfahan four wins and 13 points
4. Saipa Tehran four wins and 12 points
5. Mes Rafsanjan three wins and 9 points
6. Taloomehr Yazd two wins and 6 points
7. Jahanbin Chaharmahal without win or points
8. Siddiq Gaftar Warna without win or points
end of message/
You can edit this article

Suggest this article for the first page