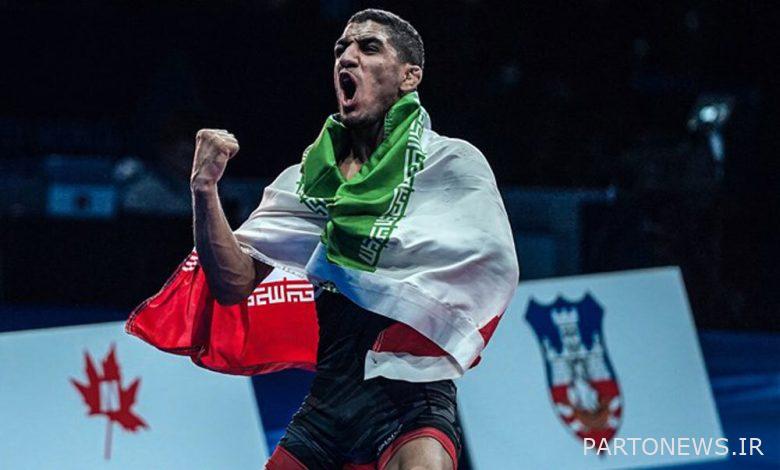 According to Mehr News Agency, the case of the 22nd edition of the Free Wrestling Premier League will be closed today (Friday) with the holding of two semi-final matches, followed by the classification and the final.
Based on this, the four teams of Bank Shahr, Setargan Sari, Petropalaysh Belish Tokstan, and Massazazan Hooten are the teams that have reached this stage, and all of them use the quota of foreign and national wrestlers.
The Bank Shahr team, which had Rahman Amozad, Hassan Yazdani and Mohammad Hossein Mohammadian as national team, also signed a contract with Zaur Ogoev and Abbas Gadzhi Magmedov as two world title wrestlers, but in a strange incident, Rahman Amozad became the 65 kg champion of the 2022 World Championships. The team camp left the city.
In this regard, Hashem Habibi, coach of the Bank Shahr wrestling team, said: I really don't know what kind of hands are behind the curtain in the wrestling league, that for several years, on the eve of the finals of this tournament, the national wrestlers have been leaving Reza Yazdani's team alone.
He said that I feel that there are some people affiliated with the wrestling federation who do not like Reza Yazdani's team to succeed, and said: Amir Mohammad Yazdani, Younis Emami, Kamran Qasimpour left the team's camp in the past years due to unbelievable reasons, and this year Rahman Amouzad put our hand in the walnut shell and I heard that he went to Dubai to get an American visa.
Habibi noted: We will do our best to repeat the championship, but really, these actions by the wrestling champions are not worthy of this discipline.