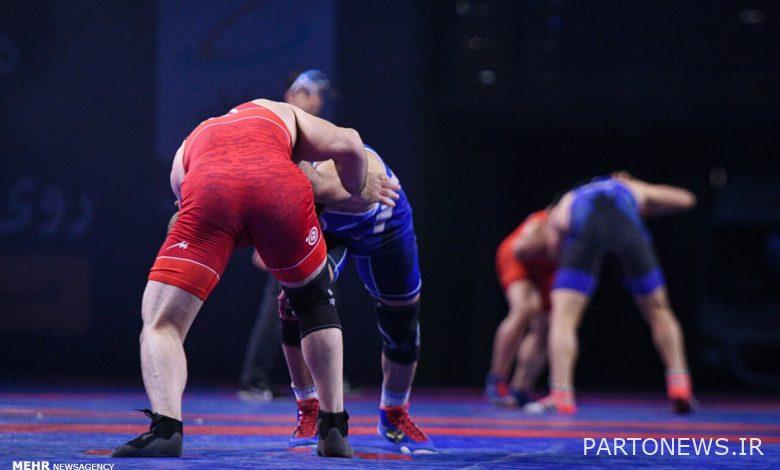 According to the Mehr correspondent, shortly after the Omid freestyle wrestling team was selected to participate in the world championships and the top 6 weightlifters were determined, the first camp of the team started on Saturday, October 4, at the Tehran Wrestling House. The camp was slightly postponed due to the high traffic of wrestlers in the wrestling house, but was formed after the national adult team was sent to the World Championships in Norway and the wrestling house was deserted. However, according to the technical staff of the Omid freestyle wrestling team, the campers will have to go through two stages of the camp by the time they are sent to the Serbian World Cup.
The head coach of the Omid freestyle wrestling team is Taghi Akbarnejad, and Seyed Morad Mohammadi is also the senior coach in the technical staff of the team. Of course, three more coaches from Mazandaran, Tehran and Khorasan Razavi provinces are to be added to the technical staff.
Of course, the composition of our country's freestyle and western wrestling teams to participate in the World Championships in Serbia has not been fully determined yet, and the selection competitions within the camp of some of these teams are scheduled to be held on October 7 at Shahid Hadi Wrestling House.
Accordingly, the conditions and schedule of these competitions are as follows:
Weighting date and time: 16 October 1400 – 8 to 8:30
Freestyle wrestling: 2 kg weight loss
Wrestling: One kilogram of alms weight
Also, all freestyle wrestling competitions will be 2 wins out of 3 competitions, but in freestyle wrestling, a decision will be made according to the result of the first match.
Freestyle wrestling claimants:
65 kg: Hassan Ebadi – Peyman Nemati (both from Mazandaran)
74 kg: Mohammad Sadegh Firoozpour- Hossein Abuzari (both from Mazandaran)
92 kg: Amir Hossein Firoozpour (Mazandaran) – Mohammad Mobin Azimi (Kurdistan)
125 kg: Abbas Forootan – Seyed Mehdi Hashemi (both from Mazandaran)
Wrestling claimants:
72 kg: Amir Abdi (Qom) – Sajjad Aymantalab (Mazandaran)
.