According to Mehr reporter, the first stage of the Paris 2024 Olympic football selection competition started today, Wednesday (September 15) with the match between Iran and Hong Kong at Lokomotiv Tashkent Stadium, which ended with the victory of Reza Enaiti's students 3-0. Amin Hizbavi (2), Mohammad Ghorbani (44) and Allahyar Sayadmanesh (85) scored for Iran.
Iran's Omid football team played in this match with Mohammad Reza Khaledabadi, Saman Turanian, Hossein Guderzi, Amin Hizbavi, Mohammad Javad Hosseinnejad (60 Allahyar Sayadmanesh), Yasin Salmani, Aria Yousefi, Amir Jafari, Mohammad Ghorbani, Mehdi Hashminejad, Mohammad Reza Bardbar. .
The beginning of this match for Iran was accompanied by a good event and Reza Enaiti's students were able to score a goal soon after a mistake by the opponent's goalkeeper. In the second minute of this match, Iran received a corner kick, Hosseinnejad sent this kick and the ball passed over the hands of the opponent's goalkeeper and reached Hezbawi, who opened the empty net with a header.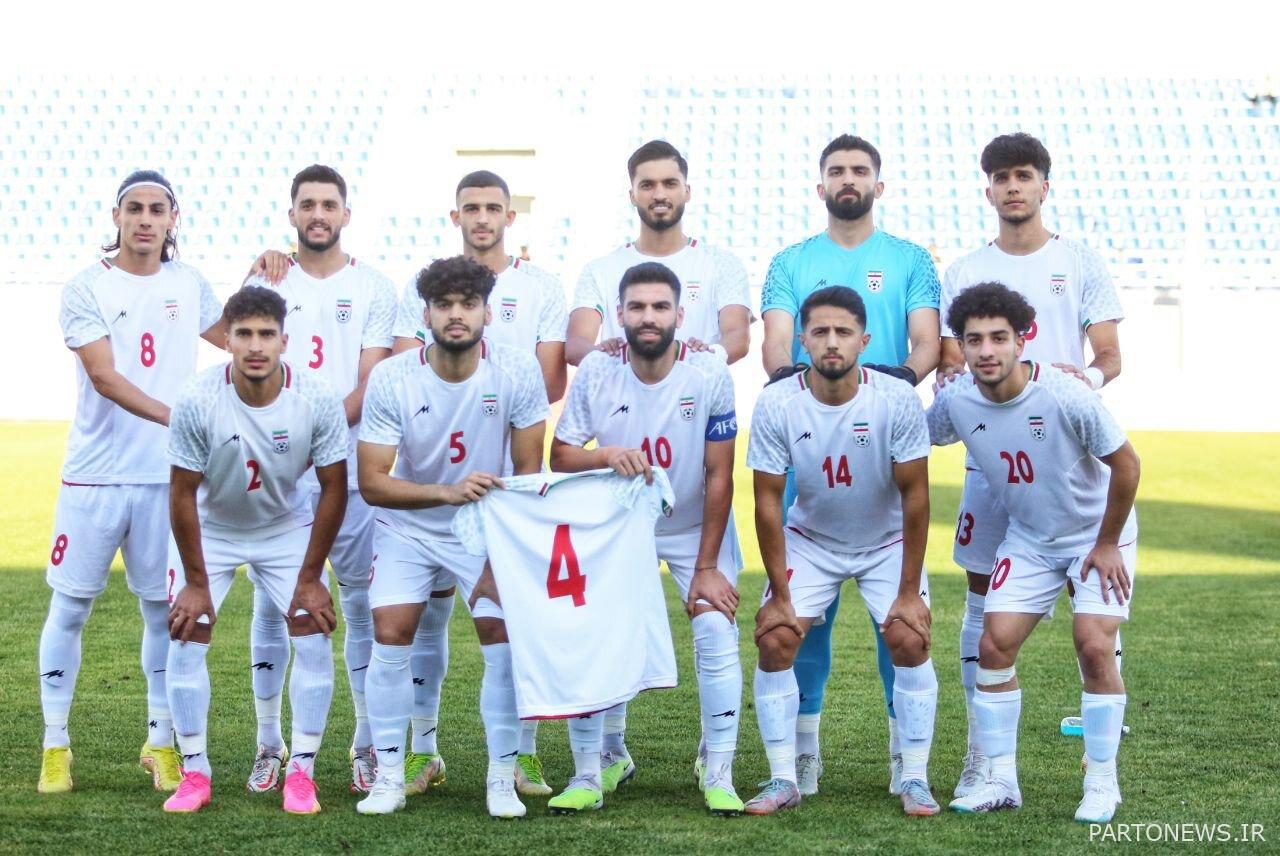 After this goal, the game was one-sided for Iran, and the Omid national team kept the ball around the opponent's penalty area, but failed to create dangerous situations.
The Hong Kong team, which lost its focus after receiving an early goal, had nothing to say in the first half and did not even bring the ball close to the Iran team's goal.
Iran's Omid national team scored the second goal in the 43rd minute of this match, and Mohammad Ghorbani opened the opponent's goal with a header, so that Reza Enayati's students went to the dressing room with peace of mind.
In the second half, the Iranian national team scored another goal in the final minutes, but they could not use their other opportunities. Despite the fact that Reza Enayati's students did not have a prominent opponent in front of them, they did not show their necessary authority in this match.