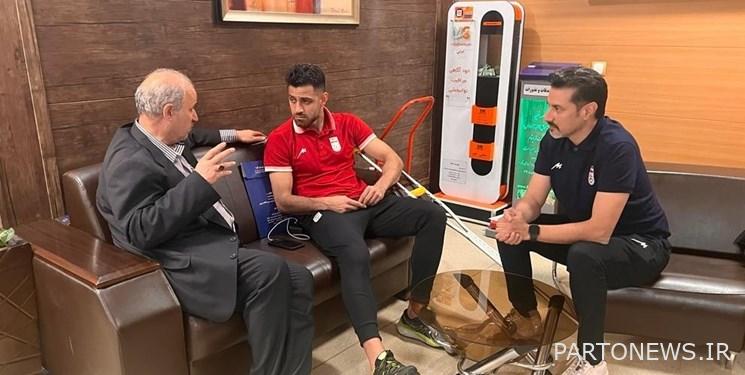 According to Fars news agency, Mehdi Taj, the president of the Football Federation, visited Morteza Pouraliganji in Atiye Hospital this evening and had a conversation with him.
Taj expressed hope that this valuable defender will find the conditions to return to the field as soon as possible after undergoing treatment.
Dr. Alireza Shahab, the physiotherapist of the national team, explained the latest injury situation of Pouraliganji to the president of the football federation.
Kiyomarth Hashemi, Minister of Sports and Youth, upon the return of the national team's convoy to Tehran, contacted Morteza Pouraliganji and the medical staff of the national team to inquire about his latest condition.
The Minister of Sports and Youth, while wishing full recovery and health for Pourali Ganji, emphasized on benefiting from all the facilities and capacities for his quick return to the field.
end of message/
You can edit this article

Suggest this article for the first page