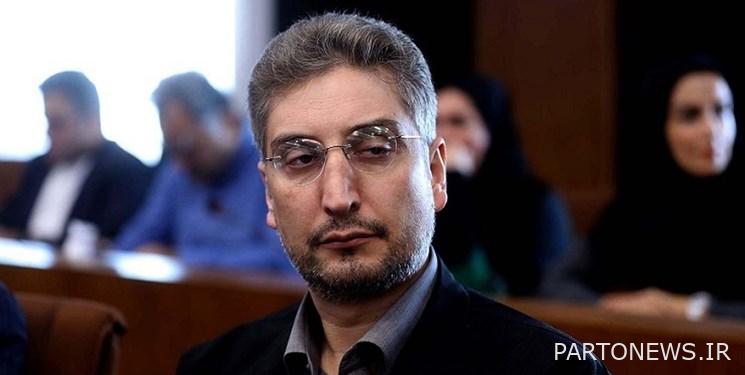 According to Fars news agency, Abed Haqdadi said about his withdrawal from the Hangzhou Asian Games: More than a month ago, after the conversation I had with the officials of the National Olympic Committee, I decided to send one coach and one more athlete to the games to improve the technical quality of the team. .
He added: During this period, many follow-ups and correspondences were done with the National Olympic Committee to send Mobin Mohammad Ebrahimi as a coach or supervisor and Mohammad Reza Shafiei as an athlete to the games so that we can participate in the games with a full five-member team. Two people in one device and three people in 6 devices so that we can get the desired results in Hangzhou.
The head of the Gymnastics Federation noted: Despite the follow-ups we have done so far, unfortunately, we have not yet reached a conclusion in this regard. According to the talks that the Secretary General of the National Olympic Committee also gave to the gymnasts, the officials of the committee are following our request to make this happen and we requested that this matter be followed up in the final meeting in Hangzhou where the executive staff of the caravan had with the games headquarters.
Haqdadi continued: The officials of the National Olympic Committee are expected to provide the necessary assistance to the gymnastics field to solve this problem so that we can attend the Asian Games with better conditions. Mr. Ebrahimi is one of the good coaches of the country who has worked hard for gymnastics for many years. Mr. Shafii is also in very good condition and can help the team in 6 ways. We are still trying to make this happen, but so far we have not reached the result. We hope that in the next two or three days, our request will be fruitful and the officials of the games will agree to the addition of two people.
He added: Our effort is to have at least one of these two people appear in the Hangzhou Asian Games because it will help the team's technical load in every way. However, I withdrew from participating in the games, I will not go to Hangzhou, and I would like this opportunity to be provided for our athlete and coach.
In the end, Haqdadi said: "Before, in all the lists that were exchanged between the federation and the National Olympic Committee, the technical staff of the national gymnastics team to participate in the Hangzhou Asian Games was three people, but in the final days of closing the list, we found out from the National Olympic Committee. that only two people are going to be sent with the team.
end of message/
You can edit this article

Suggest this article for the first page