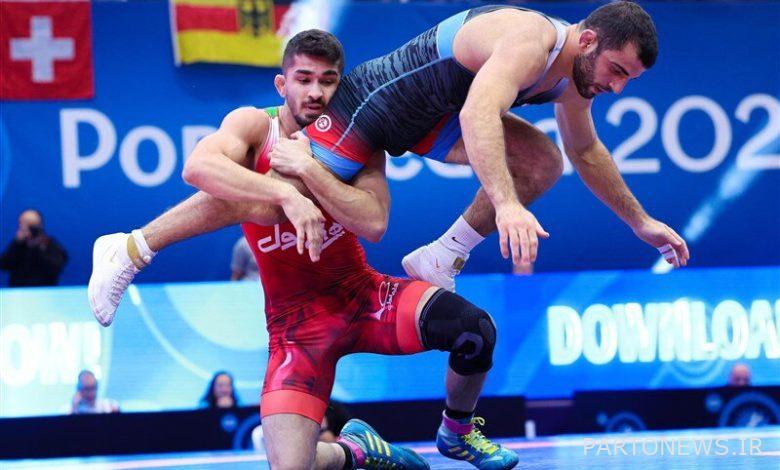 According to Mehr news agency, Mohammad Ebrahim Emami, the spokesman of the wrestling federation, in an interview say With the public relations of the wrestling federation, he added: In the past years, a tournament like the World Cup was considered very important for the national wrestling teams, despite the fact that all the wrestlers in the world are looking for success in the Olympic competitions and then the world competitions. .
He continued: Accordingly, our priority in the American Freestyle Wrestling World Cup, like the Azerbaijan Wrestling World Cup, is to give the future wrestlers a field. medicine is young and this tournament is for them due to the presence of strong opponents Test It will be a very good experience and the federation is looking for support for the national teams.
Emami clarified: The average age of our wrestlers sent to America will be between 20 and 21 years old, and we have several prominent wrestlers such as Rahman. Cousin who is 20 years old, we also use Amir Mohammad Yazdani, 21-year-old Mohammad Nakhudi, and Kamran Qasimpour, who is an experienced and mature wrestler.
He added: Ship to get Like 17-year-old Ebrahim Elahi, 18-year-old Amirreza Masoumi, 20-year-old Amir Ali Azarpira and brothers Firozpur who are 20 and 22 years old will also be part of the team sent to America.
Emami said: In general, the view of the wrestling federation is to give the field as much as possible to young, up-and-coming people has And we also consider the World Cup as a preparation tournament and for support, which can be very important for these wrestlers. Helpful be
The spokesperson of the wrestling federation said: Of course, a team in the form of 4 wrestlers will also go to the wrestling stars tournament in Kyrgyzstan Dispatch will be.
He noted that the camp of the national freestyle wrestling team to participate in the American Freestyle Wrestling World Cup will begin soon, and the list of names of those invited to this camp will be published. Based on People will be sent to these competitions.
In the end, Emami said: Of course, Alireza, the secretary of the head of the wrestling federation, will not travel to America with the national freestyle wrestling team.