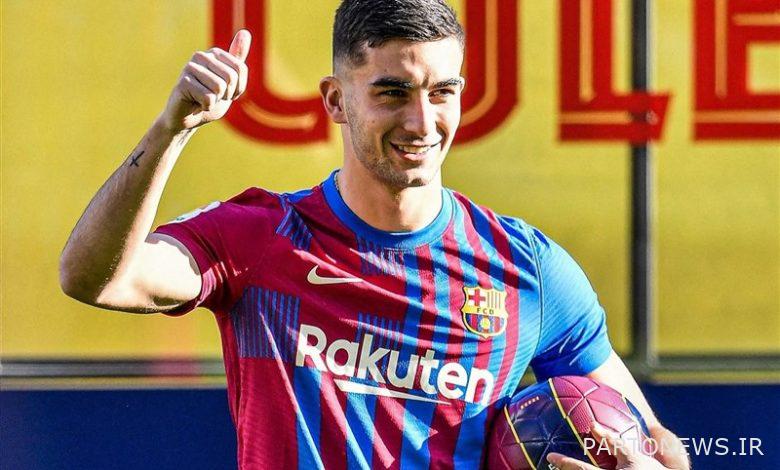 According to the Tasnim news agency, Fran Torres, who joined Barcelona from Manchester City last week with a four and a half year contract worth 65 million Euros (55 million Euros as a base figure and another 10 million Euros as a bonus), today (Monday) in "Today is a very special day for me and my family," he told fans and the media. I want to thank the Barça fans and I am very excited to play my first game with this team.
In response to the question "You came from a very successful club, how do you see Barcelona now?", He said: "It was clear to me that I wanted to leave Manchester City and go to one of the best clubs in Spain, Barcelona, ​​and now I am ready to accept such a responsibility and I am excited about it. Which post would I like to play in? I like to play in the post, but I can play wherever the coach wants.
The new Barcelona striker reminded about whether he can play for Barcelona in the Spanish Super Cup: "I have a good recovery from my injury and I am in the final stages of recovery. I feel good and I hope I can play in the Super Cup game and even before that.
"What did you learn from playing under Pep Guardiola?" Torres, 21, said: "I learned a lot from Pep. I have said before that he is one of the best coaches in the world. Under Guardiola, I learned how to play as a striker. I have wonderful memories of working with Pep and I learned a lot from him. Guardiola taught me to face challenges with great enthusiasm.