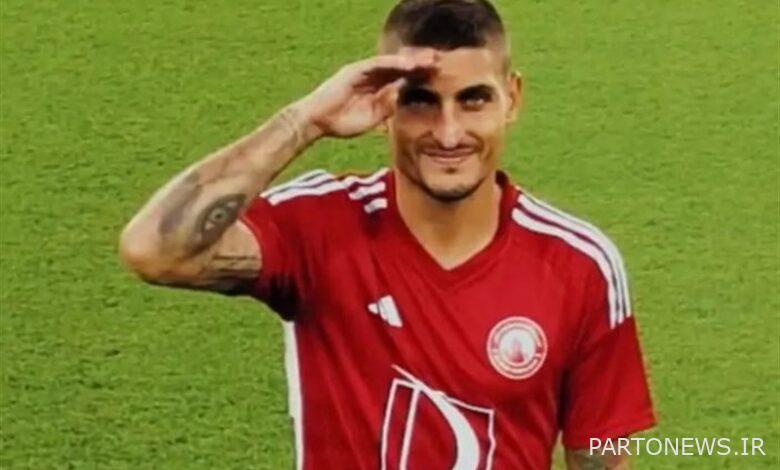 According to Tasnim news agency, Marco Verratti ended his playing career in Paris Saint-Germain and will continue to play in the green rectangle with the shirt of Al Arabi Qatar.
Due to not being in Luis Enrique's plans, Verratti did not play for the Parisians this season and was waiting for his transfer to the next team to be paved, which has now happened. For this purpose, he traveled to Qatar two or three days ago to perform medical tests on Arabi.
According to Fabrizio Romano, Verratti, who turns 30 this November, has signed a €45 million deal with Al Arabi, ending his 11-year spell at Paris Saint-Germain, which began in 2012 with a €12 million move from Serie B side Pescara.
Verratti played 416 official games for this team during his time at Parc du Prince, scoring 11 goals and providing 61 assists.