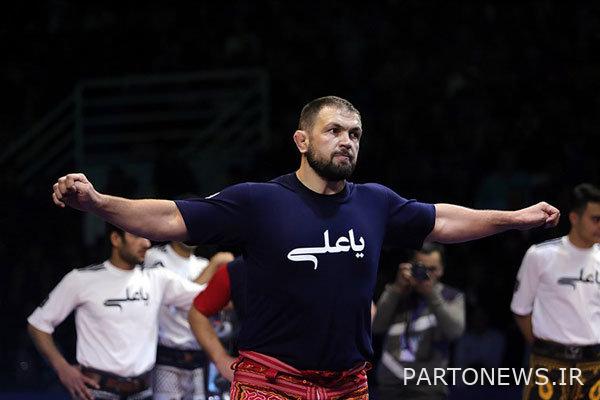 According to Mehr's reporter, one of the teams that made it to the semi-finals of the Open Wrestling Premier League is Hooten mass builders team, which is managed by world and Olympic heavyweight champion Kamil Ghasemi.
In this regard, Kamil Ghasemi told Mehr reporter on the eve of his team's appearance in the semi-finals of the Azad Wrestling Premier League: "From the beginning of this tournament, we made up our minds to take steps for the championship and not think about anything but this great goal." Many documented programs were implemented since the beginning of the matches, one of which is the recruitment of two famous Russian freelancers to participate in the final stages of the Premier League.
He pointed to his team's victory last week against the representative of the vineyard and said: "Fortunately, our team is enjoying better conditions day by day and our consecutive victories have greatly increased the thirst of the children to reach the finals." We are also preparing for the semi-final and I hope everything goes according to plan and we can reach the Premier League final in the same way.
Regarding the recruitment of two Russian freelancers, Ghasemi said: The recruitment of two famous Russian freelancers is on the agenda, and we are currently waiting for the necessary measures to be taken for their entry into Iran. In this way, we will soon have Kodiev and Jamalov in the weights of 65 and 74 kg to use these people in the semi-final stage.
He added: Of course, the main composition of our team for the semi-finals has not yet been determined, but what is certain is that we will send the best players to the field according to the schedule, so that we can go to the finals after defeating our opponent. Although we have a tough opponent at this stage, the management, technical staff and all the wrestlers of our team are world and Asian champions who have high experience and motivation to reach the championship.
According to Mehr reporter, at the end of the preliminary round of the 22nd free wrestling premier league, the first and second teams of each group made it to the semi-final stage, during which the Belish Takstan Petrorefinery team will face the Sari Stars and the Shahr Bank team will have to face the crowd. Shazan Hooten is placed. In this way, the winning teams will go to the finals and the losing teams will face each other in the ranking match.