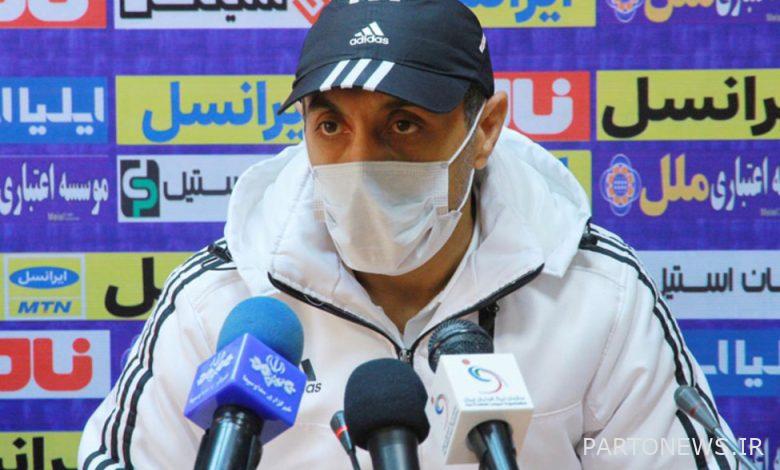 Mizan News Agency – Rasool Khatibi, Football team coach Arak Aluminum In the press conference before the game against the Tehran fan in the framework of the 21st week of the Premier League, he made statements, the excerpt of which you can read below:
* The games always get tighter and harder in the second half of the season. Teams strive for the championship, quota and survival in the table. Although we have fluctuated in the last few weeks, our team is doing well.
* Although we had little opportunity, my players trained well in the last two sessions. Due to the injuries, we may have some changes tomorrow. Like in previous games, we try to play beautiful football first so that people can enjoy it and then get the results.
* Sometimes the results are not what the team wants, but in terms of football, I believe we are one of the best. Tomorrow we will try to play a good game and next to that we will try to get a good point on our own ground.
* Ramtin Soleimanzadeh has a minor injury that the team doctors said would be better if he did not play. He is not present in this game due to injury. Naghizadeh was also injured and will be with the team from next week, God willing. Abbas Yahya Beigi has also suffered a long injury and is still out of competition. Amir Nouri has also been poisoned. God willing, we will be able to get the necessary points tomorrow along with a good game.
* We have a game with a hard-working team and a runner who has done well in the last few weeks. It has also been strengthened in the second half of the season. I hope we play well on our field tomorrow and get the necessary points.
* Unfortunately, we did not cover the media, but in the first half of season seven, eight of our players developed coronary heart disease and were unable to train and suffered a physical decline. Thank God in our last game the situation was good. We do not have a particular problem and if my players do not get coronary, we will not have a problem. If it is not a corona, we do not have a physical problem.
End of message /