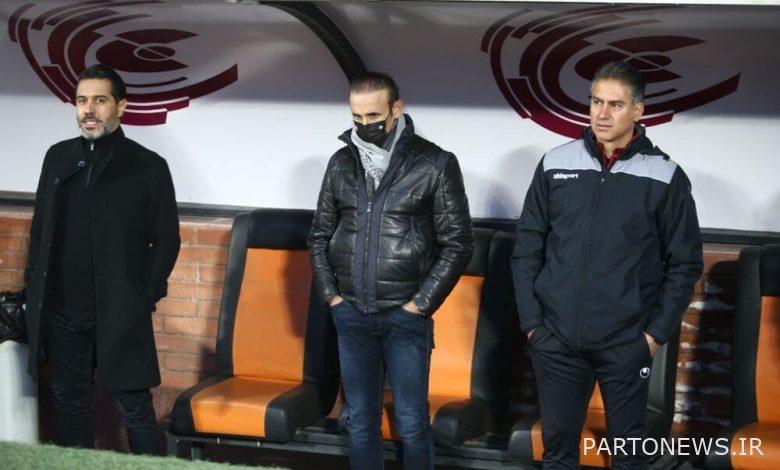 According to the Mehr reporter, the separation of Hamid Motahari from the technical staff of Persepolis has caused confusion about the technical team of this team for the next season.
The first assistant of Persepolis, such as Davood Fanaei, the goalkeeper coach, and Mazaher Rahimpour, the bodybuilding coach, left the technical staff of the whites so that Karim Bagheri would be the only remaining option for the Persepolis coaches.
Meanwhile, the name of Seyed Jalal Hosseini, the captain of Persepolis last season, has been mentioned to be among the coaches of the team next season, but it is not clear yet what will happen in this regard, but if the defender with the experience of the country's club football accepts this responsibility, he cannot be the first assistant. Golmohammadi due to lack of experience in this field.
On the other hand, unlike in the past, Golmohammadi has no choice among the veterans of Persepolis to be by his side. Edmund Bezek, Reza Torabian and Hamid Motahari have been his Persepolis assistants in recent years, but he has no choice but to use them next season.
Meanwhile, once again, a number of Persepolis veterans insist that Yahya go to the veterans again and choose his assistant from among them, but the head coach of Persepolis has no interest in using them so far.
If the club agrees, the club will select its first assistant from among the options who has a history of coaching in the Premier League or has a history of working as a foreign coach in this field.
It should be seen that the veterans of Persepolis allow Golmohammadi to insist on his wishes or their good relationship with Darvish, the general manager of the club, causes the opposite of technical issues to occur in Persepolis this time, as in the case of Mohammad Panjali's return to the club academy.