Balls and nets
Sport
World Youth Volleyball Iran wins against African champion / Atai's students try for ninth title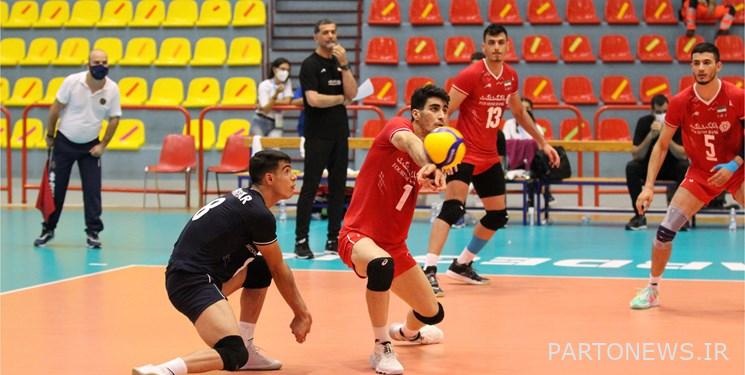 According to the sports correspondent of Fars News Agency, the second stage of the Under-21 World Youth Volleyball Championship started today (Monday), co-hosted by Italy and Bulgaria.
The national youth team of Iran from 20:30 Tehran time and in its first match in this stage and from Group G to Egypt, the champion of the African continent, defeated this team with authority to achieve its second victory in this competition. .
Behrouz Atai's students won this competition in three consecutive sets with scores of 25 to 22, 25 to 23 and 25 to 20.
Sina Nikopour, Mehdi Jelveh, Younes Ramezani, Amir Hossein Tokhteh, Amin Khajeh Khalili, Amir Hossein Sedaghat and Abdolmokhtar Bush (Libero) were the starting lineups for the Iranian team against Egypt.
This was Iran's fourth match in this competition. Our national team had lost to Belgium and Argentina 3 to 2 in the previous three matches and in the group stage, and they had also defeated Morocco 3-0.
Tomorrow (Tuesday), the national youth volleyball team will play against Morocco for the second time, which will start at 5:30 PM Tehran time.
End of message /
.