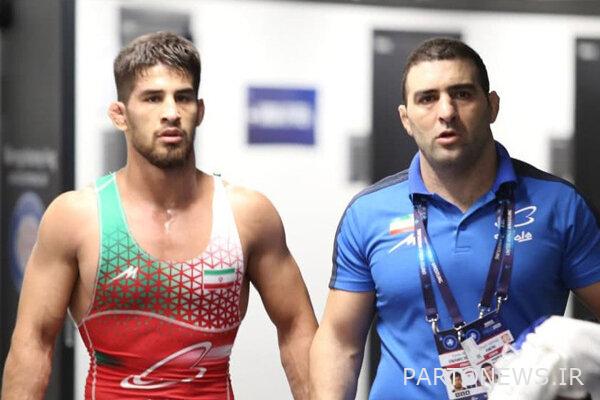 According to Mehr News Agency, the ranking and finals of the second five weights of the Asian Adult Freestyle Wrestling Championship are being held from 14:30 today (Sunday) in Ulaanbaatar, Mongolia.
In the 61 kg weight category, Dariush Hazrat Gholizadeh won the first round with a result of 9: 6 against this Sang Choi from South Korea. In the second round, he defeated the Asian champion from Bahrain, Ali Beg Ali Begov (Russian-born wrestler), 14-11, and advanced to the semi-finals.
At this stage, he crossed the Akbar Kurbanov Dam in Kazakhstan 6-5 and advanced to the final. Hazrat Gholizadeh lost 10-0 to Rey Higuchi, the Olympic silver medalist from Japan, and won the silver medal.
In the 74 kg weight category, Younes Emami, after a break in the first round, defeated the silver medalist of the Asian Games from Japan, Daiichi Takatani, 7: 5, in the second round. In the next round and in the semi-finals, he defeated Biyambadorjord Jordan of Mongolia 10: 0 and advanced to the final. In this match, Emami defeated Kazakhstan, the holder of world silver medal and Asian champion Norkja Kaipanov, 5: 2, and won the gold medal.