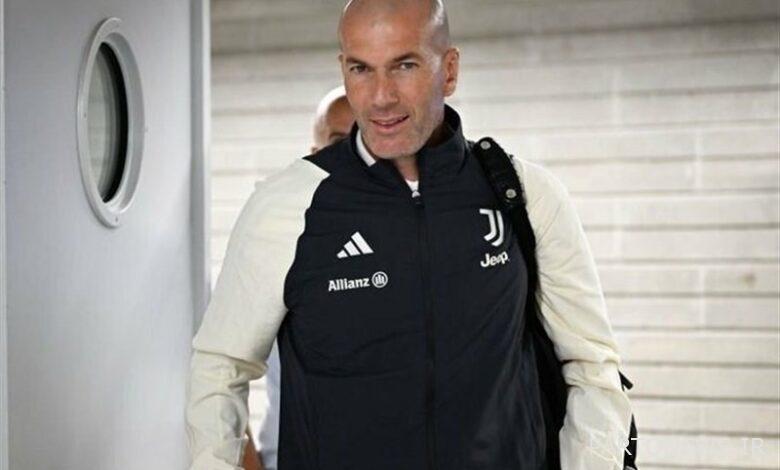 According to Tasnim news agency, Zinedine Zidane, who last night (Tuesday) participated in a demonstration match organized on the occasion of the 100th anniversary of the Agnelli family's ownership of Juventus club and managed to score a goal in this game, spoke to the network. "Sky Sport Italy" television said: I definitely did not appear here in my best form, but that's not a problem. The most beautiful thing is being here with the fans and the Juventus family. For those of us who are retired and then get the chance to play like this, it's nice to see the fans.
The former Juventus midfielder, who has not managed a team since the end of his collaboration with Real Madrid in the summer of 2021, said about the possibility of returning to coaching and his next destination: There is no news, nothing for now. I enjoy being with my family and then we will see what happens in the future. As long as I am a coach, there will always be rumors about my professional future. We will see what will happen in the future. I am very happy to have spent this evening with the Juventus family.
Apart from Zidane, figures such as Massimiliano Allegri, Antonio Conte, Marcello Lippi, Alessandro Del Piero, Michel Platini, Edgard Davids, Mario Mandzukic, Fabrizio Ravanelli, Angelo Protezzi, Claudio Marchisio and Patrice Evra were present in this exhibition game.