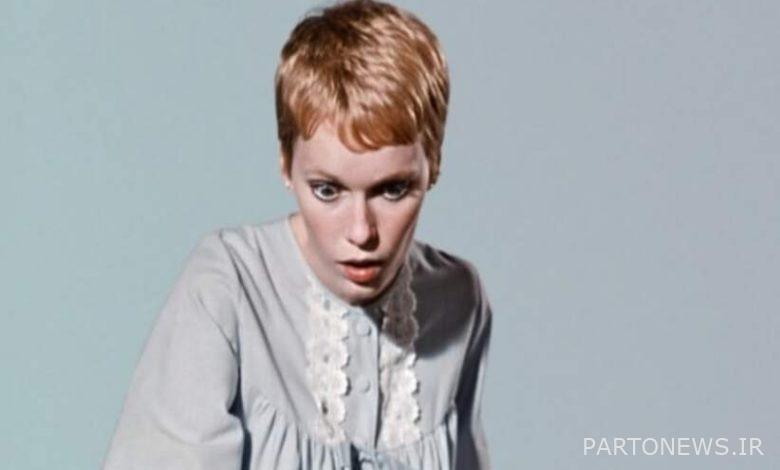 In the following, we have collected thirteen fascinating facts about "Rosemary's Baby" for you
Charso Press: In the late 1960s, a B-Movie producer, an unknown filmmaker in America, and a TV star not seen on the big screen came together to make a horror film. A horror movie that eventually became a spectacular classic.
Rosemary's Baby is considered to be the godmother of all subsequent horror films with the theme of the devil, from "The Exorcist" and "Tala Nehs" to "The Exorcism of Emily Rose" all were influenced by it. Rosemary's Baby is both ghostly and majestic, sinister and strangely romantic, terrifying and strikingly designed. The result of the work of a meticulous director who reviewed his filming schedule many times, a young star who persevered even in the midst of divorce, and a group of actors and agents who in the end are not unlikely to be cursed for their role and participation in that film. .
In the following, we have collected thirteen interesting facts about "Rosemary Baby":
1. Initially, William Castle wanted to direct the film
Even before Ira Levin's novel hit the bookstores, "Rosemary's Baby" had become the talk of the day in Hollywood. A draft version of the novel caught the attention of director/producer William Castle. Best known for horror B-movies like The Tingler and House On Haunted Hill, he was eager to make an authentic film. So he acquired the rights to the book and pursued a deal with Paramount Pictures to make it. Robert Evans was the producer who noticed the potential of the novel and agreed to adapt it. But Evans insisted that Castle only be a producer. Castle, who had hoped to direct the film himself, reluctantly agreed.
"It was a mouthful for Bill Castle," Evans later said.
Evans eventually decided on Roman Polanski, who had never made an American film before, to direct.
2. Roman Polanski made a very important decision to tell the story
When Evans pitched the film to Polanski, he was immediately enamored with Levine's novel and decided to write the screenplay himself. All in all, he didn't face any challenges, but as an agnostic, there was a certain aspect that he wanted to remain intact on the screen: ambiguity. He decided to tell the story in such a way that everything that happens to Rosemary can be seen as a figment of his imagination.
Polanski later said, "Being an agnostic, my stance on Satan as evil incarnate is also clear. The whole idea contradicted my logical view of the world. To be credible, I had to find a loophole: the possibility that Rosemary's paranormal experiences were figments of her imagination. The whole story is told from his point of view, and it may be a chain of ominous events that appear to be the product of his feverish delusions…which is why there is a thread of deliberate ambiguity running throughout the film."
3. Ira Levin provided plans for the Bramford Apartments
Before shooting Rosemary's Baby, Polanski gathered the actors in the recording studio for rehearsals. On set, they had tape around each apartment like a crime scene (the interior shots were all shot on set sets). By doing this, he wanted to show the actors how their acting would fail in the final scenes. Levin himself was also present in this process and helped him by providing detailed layouts and details of the apartments.
4. Polanski painted supporting actors to help cast them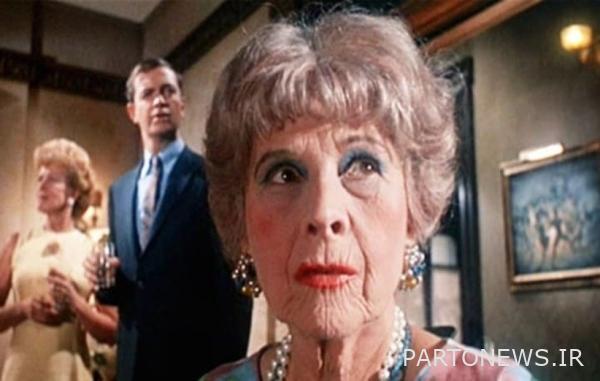 When it came time to cast the supporting cast, Polanski did something unusual: he painted them. He believed that every resident of Bramford should have a very special appearance. He felt it would be easier to find the characters if he showed the Paramount casting director what they looked like. So, he drew sketches of Bramford residents and delivered them to the studio, and that's how actors like Ruth Gordon and Sidney Blackmer found their way into the film.
5. Robert Redford was the first choice for Guy Woodhouse
Evans and Polanski did not agree on the choice of actors and different options were possible for the roles. However, they agreed on Robert Redford to play Guy Woodhouse, Rosemary's ambitious actor husband. Unfortunately, Paramount and Redford were at loggerheads at the time and he wasn't available, so the studio searched and other options came up. Options include Robert Wagner, Richard Chamberlain, James Fox, Lawrence Harvey and Jack Nicholson (who actually auditioned for the role). Ultimately, Polanski decided to cast a talented filmmaker he already knew: John Cassavetes.
6. Mia Farrow was not Polanski's first choice for Rosemary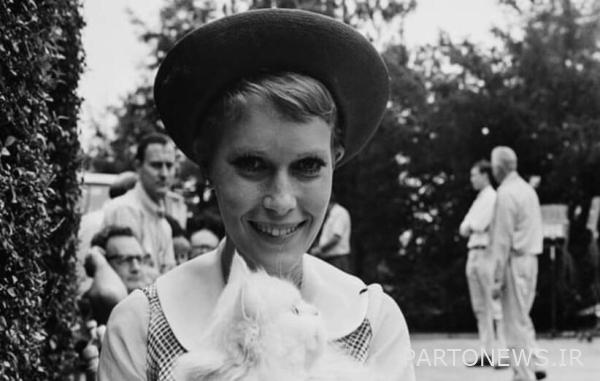 For the role of Rosemary Wodehouse, Polanski sought an "all-American" actress. His choice was Tuzdi Vold, who at that time had become famous by acting in films such as "Cincinnati Kid". But Castle and Evans had a different choice: Mia Farrow, who at the time was known as the actress of the series "Pyton's Neighborhood". After auditioning several actresses, Polanski finally agreed to give the role to Farrow.
"Mia was a liberal leftist," Evans said. That's why we wanted him. She was not just a one-dimensional pretty face. Roman discovered the rest of the necessary things in him."
7. Polanski ran into trouble with the studio during production
Rosemary's Baby was Polanski's first American film, and his attention to detail eventually became problematic. According to Evans, the director fell behind schedule in the early days to the point where Castle would regularly call him and warn him that they would be in trouble with the studio. According to Polanski, Evans and Castle stood up to their director. The rushes that were sent from the stage to the studio also attracted the attention of Paramount. That's why there was no problem. In Polanski's memoirs, a director—the great Otto Preminger (Laura, Anatomy of a Murder)—convinced him that there was nothing to worry about. In a chance encounter on the grounds of Paramount, Polanski describes his scheduling problems to the legendary filmmaker. Preminger asks him about "rushes," raw footage shown to studio executives. When Polanski explains that Paramount seems to like his rushes, Preminger puts his mind at ease: "So what are you worried about? "They never fired anybody for being behind schedule, but if they don't like the rushes, you get fired pretty quickly." So it seems they liked the rushes a lot.
8. Polanski and John Cassavetes chatted during production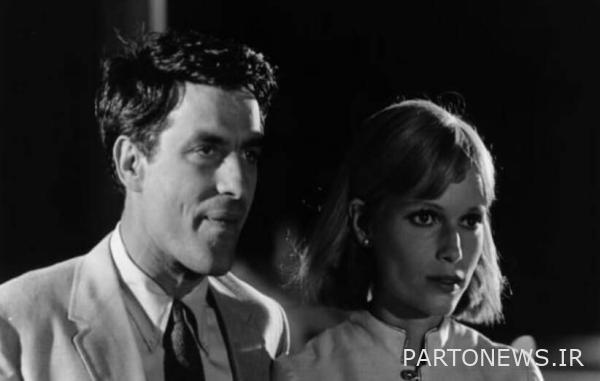 John Cassavetes is still regarded as one of the greats of independent cinema, known for his freewheeling and improvisational productions such as Woman Under the Influence. While Polanski is a different director and is known for being precise. Although Cassavetes only worked as an actor in Rosemary's Baby, their different filmmaking styles continued to cause problems. According to Farrow, Cassavetes was keen on improvisation and was absorbed in the moment, while Polanski was annoyed if the actor raised the glass more than he was supposed to. Although Polanski and Cassavetes knew each other and apparently loved each other before the start of filming, their working relationship became strained because of this case.
"I have to admit, working with John Cassavetes was not my best work experience," says Polanski.
9. Farrow was really walking in New York traffic
According to Farrow, Polanski's directing style was often that he played the scenes himself to show the actors what he wanted. Apparently, this was the case that made Faro do some unconventional things. For example, despite being a strict vegetarian, he ate raw liver on camera several times. The most obvious example is the sequence where Rosemary tries to escape from Bramford. He jumps into traffic to cross the street quickly. This was not a pre-arranged sequence. The streets were not blocked and there were no stunt drivers. According to Farrow, he simply pulled into the middle of a New York street in the hope that the cars in front of him would brake. It was Polanski's idea. He assured Farrow that "nobody hurts a pregnant woman." He was right, and the scene was filmed several times, and it had an interesting point: Polanski himself had to go behind the camera and take the shots because no one else had the courage to do it.
10. Frank Sinatra asked Farrow for a divorce during the production of the film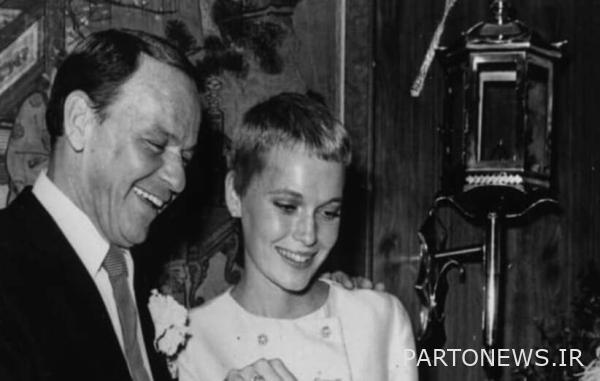 At the time of Rosemary's Baby, Farrow was known for two things: playing Peyton's Quarters and being married to legendary singer Frank Sinatra. When Farrow received the script for "Rosemary's Baby," he asked Sinatra to read it. "I can't see you in that," Sinatra said when he finished reading it. However, Farrow accepted the role. Polanski's extended filming schedule interfered with Sinatra's "Detective," which also starred Farrow. Farrow hoped to be able to schedule appearances in both films and even fly from coast to coast, but in the end Rosemary won out and Sinatra asked her to choose between the film and her husband. When he decided to finish Rosemary's Baby, Sinatra sent his lawyer to the set of Rosemary's Baby to sign the divorce papers. Farrow signed the papers amid a "halo of tears" and continued filming.
The incident caused such tension that Sinatra and Evans did not speak for several years, to the point where Evans would call before going to a restaurant and ask if Sinatra was eating there! Farrow, however, said that he had a friendly relationship with Sinatra until his death in 1998.
11. William Castle thought the film was cursed
According to Farrow, Sidney Blackmer (who plays Romain Castot) once said on set, "All this hailing the devil doesn't end well," and apparently he wasn't the only one who thought so. William Castle was later convinced that the film was cursed. Shortly after the production, he suffered from gallstones so badly that he needed surgery. As he recovered, Rosemary's Baby composer Christophe Komeda suffered a sudden collapse that resulted in his coma and eventual death. Then, in the summer of 1969, actress Sharon Tate – Polanski's wife – was murdered by the Manson family. All these went hand in hand so that Kasel would get such a result.
"The story of Rosemary's baby came true in real life," he later said. "The wizards all cast their spells and I played one of the main roles."
12. Castle had a dignified presence in front of the camera
At first, Castle wanted to direct Rosemary's Baby himself, but he had to limit himself to producing. Nevertheless, he was able to appear in the film for a few moments. When Rosemary goes to the phone booth to call Dr. Hale's office, a man with a cigarette comes and waits outside. Because the film's paranoia level is so high at this point, the viewer initially suspects that this man is part of a conspiracy against Rosemary. But he is just a passerby waiting for the phone played by William Castle.
13. The movie had two different sequels
Rosemary's baby was quickly welcomed. The satanism woven into the fabric of the film created a spark that led to the success of other films such as "Tala Nehs" and "The Exorcist", and it was only natural that such a successful film would have a sequel. In 1976, a TV movie called "Look What Happened to Rosemary's Baby" aired on ABC during the Halloween season. In this movie, Patty Duke plays the role of Rosemary. The film was directed by Rosemary's Baby editor Sam Osteen and even featured the return of Ruth Gordon as Minnie Custot. In 1997, Levin himself produced a sequel: a novel titled Rosemary's Son. The television adaptation of the film was also made in 2014 in the form of a mini-series on the NBC network, in which Zoe Saldana plays the role of Rosemary.
///.