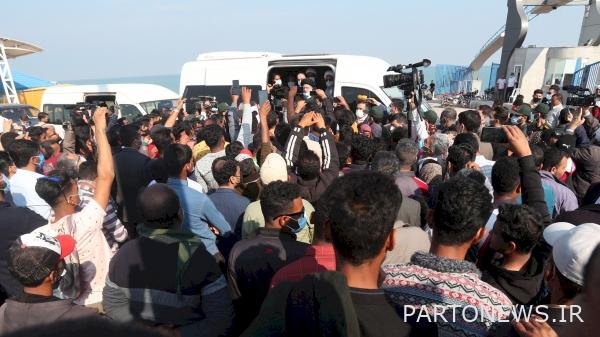 According to Aria Heritage, Ayatollah Dr. Seyyed Ibrahim Raisi, during his visit to this exhibition before noon today, Friday, December 15, 1400, emphasized on paying special attention to the handicrafts of the people of the island and asked the relevant officials to sell their products.
After a cordial conversation with the people of the island, the President visited the stages of completing the ring road around the island and the important tourism capacities of Hormoz, and issued the necessary orders to complete the tourism infrastructure of this important region.
Meeting with the family of Martyr Abbas Zeraat and emphasizing on taking care of the family of the martyr, visiting the old part of Hormoz Island and examining the health issues of the island were other programs of Ebrahim Raisi during this trip.
In a meeting with the people of Hormoz Island, Ayatollah Ra'isi said: "To express the importance of Hormoz Island for the country, it is enough that the Supreme Leader pays special attention to this island and has named it several times in special forms."
The President and the accompanying delegation also visited the island's handicrafts fair and stressed the importance of exporting the island's handicraft products using elegant packaging.
.