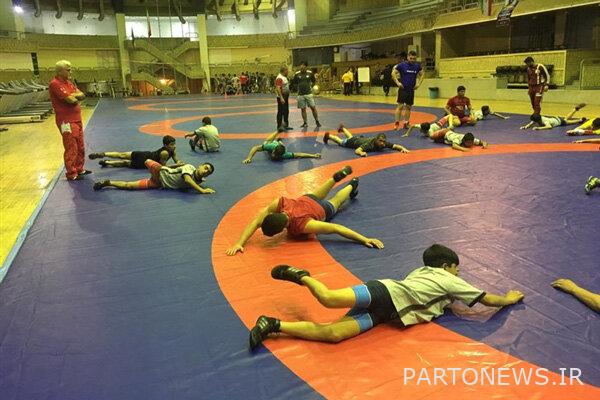 Jamshid Khairabadi said say He told Mehr: The first training camp of the national wrestling and freestyle teams of the country's non-athletes will start on June 8, hosted by Tehran.
He added: "According to this, the top and technical members of the Nonhalan freestyle wrestling competitions, which were hosted by Sanandaj, went to the first stage of the national training camp." Cover invited اند.
He announced: Kamran Amani, a Kurdish wrestler in the weight of 57 kg freestyle, along with 40 other wrestlers from all over the country, has been called to this camp and will train from 17 to 27 June under the supervision of Masoud Vahedi, the head coach of the non-athletes at home. Martyr Ebrahim Hadi wrestling will be held in Tehran.
Khairabadi stated: آرشام Azimi in the weight of 62 kg and Matin Valadi in the weight of 100 kg of two Kurdish wrestlers have been invited to this camp by the head coach of the national non-halal wrestling team. اند And they will hold their exercises from 17 to 27 June in the house of Shahid Ebrahim Hadi in Tehran.