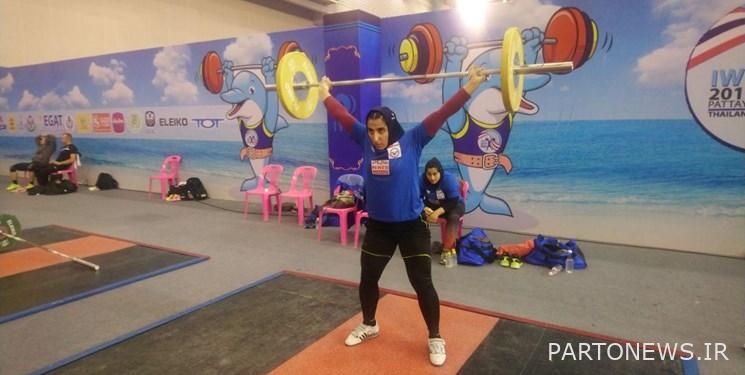 According to Fars news agency, at the end of today's record-setting, which was accompanied by the increase of the record and the improvement of the performance of most of the weightlifters, Ghazal and Ghazaleh Hosseini, together with Rehane Karimi, left the camp for the Columbia World Camp with the presence of Sayeda Elham Hosseini, Elaha Razzaghi, Parisa Noorali and Zainab. May Sheikh Arbab continue.
Korosh Bagheri, the manager of the national teams, said about the performance of the national team: All seven players had a record increase in one-stroke or two-stroke movements, but there were weaknesses in the technique and lifting of some national players, which will be resolved in the remaining three weeks.
He continued: Regarding the people who missed the line, Ghazal Hosseini was slightly injured in the shoulder area, but Ghazaleh Hosseini and Rehane Karimi hit good weights. However, due to age conditions, we decided to withdraw 3 teenage weightlifters from the camp. In a few months, we have the world junior competitions and the Asian championship, and these people will definitely have a lot to say in those competitions.
Today's national records are as follows:
Ghazal Hosseini (category 60)
73 singles, 80 doubles
Ghazaleh Hosseini (category 60)
83 singles, 100 doubles
Reyhaneh Karimi (category 60)
80 singles, 100 doubles
Goddess Razaghi (category 71):
93 singles, 110 doubles
Parisa Nur Ali (Batch 76)
94 single, 115 double
Seyedah Elham Hosseini (category 81)
103 singles, 120 doubles
Zainab Sheikh Arbab (Batch 87):
90 singles, 122 doubles
end of message/
Suggest this article for the first page