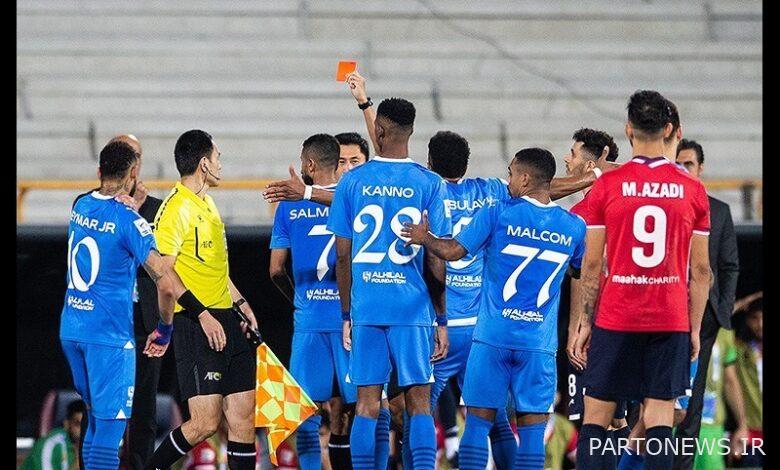 According to Tasnim news agency, after a physical fight between Amir Mohammad Houshmand and Salman Al Faraj in the match between Iranian textile football teams and Al Hilal of Saudi Arabia on October 11, which was held in the framework of the second week of the group stage of the Asian Champions League, the Chinese referee of the match decided to send both players off the field. to fire
This conflict was not hidden from the disciplinary committee of the Asian Football Confederation (AFC) and both players were severely punished.
The AFC Disciplinary and Ethics Committee in one of its rulings today (Saturday) included the words "serious offenses leading to dismissal" for the offense of Nasaji and wrote that this player has been banned from the team for three games for slapping an opponent's face. Is. Of course, these three meetings also include Smart's suspension due to a direct red card in the meeting with Al-Hilal.
In this way, Houshman cannot accompany Nasaji in the two round-trip matches with Nobahar and the return match against Mumbai City. He was also sentenced to pay a fine of one thousand dollars, which must be paid within 30 days from the issuance of the sentence.
Salman Al-Faraj also faced the same verdict and in addition to being banned from playing for Al-Hilal for three sessions, he must pay a thousand dollars to the Asian Football Confederation.
With three points, Nasaji is in the third place in the table of Group D of the Asian Champions League, and on the first day of November, Nobuhar will be a guest of Uzbekistan.