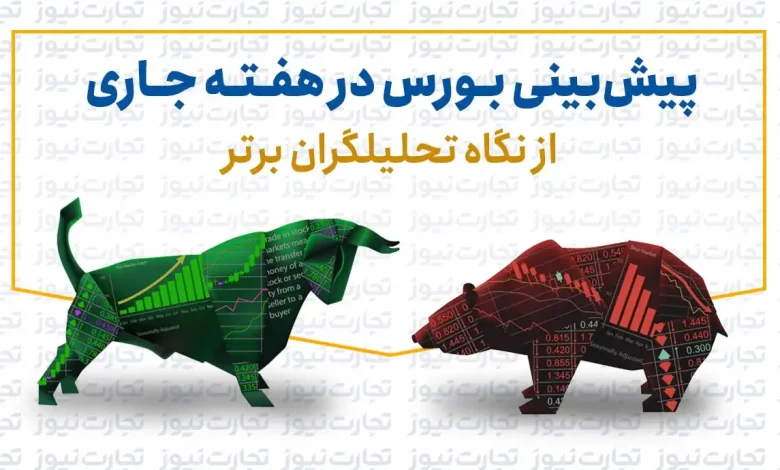 According to Tejarat News, the stock market spent the third week of Mehr in turmoil. In such a way that at the beginning of the week, under the influence of the flare-up of the war between Palestine and the Zionist regime, it experienced a big drop. As a result of this drop, the total stock market index reached the bottom of the channel of two million units, and the outflow of real money was 2,900 billion tomans.
However, the stock market sheet returned from the middle of the week and the indices were slightly positive; Although they could not compensate for the drop in the first half and the real money balance remained negative at the end of the week! But is the stock market routine going to be the same until the end of October, or can the slow growth of the indices be interpreted as a sign of hope for the return of prosperity to the stock market? Capital market experts have answered this question in Tejaratnews survey.
The highest and lowest yields of stock market symbols in the third week of October
Examining the transactions of the third week of Mehr 1402 shows that the bullish numbers of the high-yield shares have gone up. Abad was named the most profitable share this week with a 24% growth. The technical analysis of this share shows that the two levels of five thousand and 915 tomans and eight thousand and 971 tomans are considered the most important support and resistance of this share, respectively. Also, during this week, Beswitch and Haptero increased their prices by 23 and 18 percent, respectively, and reached the levels of 507 and 572 Tomans, respectively.
On the other hand, the shares of Sadestan Cement Industries, along with Bekab and Sejam, were the least profitable symbols of the stock market this week. So that this share reached the price of five thousand and 21 tomans during the third week of October with a decrease of 15%. Currently, the most important support is the share of four thousand and 484 tomans.
Ghafars and Verna were the other low-yielding shares of this week, which dropped by 14% and reached the levels of 1,471 Tomans and 681 Tomans, respectively. The support and resistance of these two stocks are also shown in the table.
More reports on p Capital Market read.