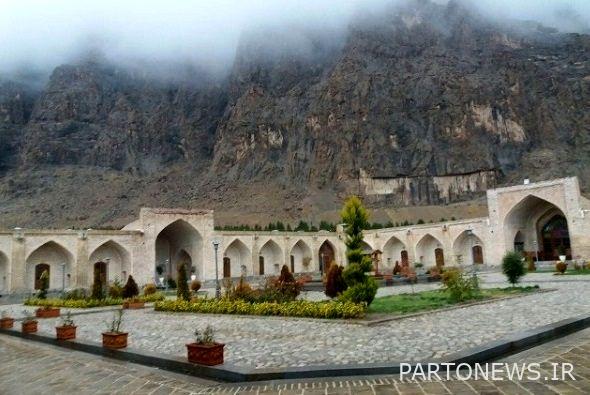 In the meantime, the representatives of some countries, including Qatar, Saudi Arabia, Belgium and Japan, made comments about the removal of two caravanserais from this case and the lack of historical compatibility of these caravanserais.
Rasool Watandoost, representative of Iran's cultural heritage present at the meeting UNESCO He explained that Iran has submitted the files of 56 caravanserais, while it has registered more than 700 caravanserais nationally. Iran has considered several criteria for selecting these 54 caravanserais, including architecture and historical periods, and is ready to remove two caravanserais at the suggestion of ICOMUS and add them to this case in the future.
He also said that Iran is ready to continue to cooperate with ICOMOS on how to manage, protect and maintain these caravanserais, which was the subject of questions from representatives of some countries at the UNESCO meeting.
These 54 caravanserais include Dirgchin Qom, Noshirvan Isfahan, Parand (Stone Castle) Tehran, Rabat Sharaf Khorasan Razavi, Sangi Anjire Yazd, Jamalabad East Azerbaijan, Abbasabad Taibad Khorasan Razavi, Fakhr Dawood Khorasan Razavi, Sheikh Ali Khan Isfahan, Maranjab Isfahan, Aminabad Isfahan, Gabarabad. Kashan, Mahyar Isfahan, Gaz Isfahan, Kohpayeh Isfahan, Mazinan Khorasan Razavi, Izdkhasat Fars, Fakhrabad Khorasan Razavi, Sarayan South Khorasan, Qasr Bahram Semnan, Ahvan Semnan, Miami Semnan, Abbasabad Semnan, Miandasht Semnan, Zainuddin Yazd, Maybod Yazd, Farsfarj Hamadan , Khaja Nazar West Azerbaijan, Dehdasht Kohgiluyeh and Boyar Ahmad, Bistun Kermanshah, Ganj Ali Khan Kerman, Guija Bel East Azerbaijan, Khoy West Azarbaijan, Sayin Ardabil, TT Gilan, Bagh Sheikh Markazi, Zafaranieh Khorasan Razavi, Mehr Khorasan Razavi, Yingeh Imam Alborz, Bestak Hormozgan, Barazjan Bushehr, Kharanaq Yazd, Ajri Anjire Yazd, Afzal Khuzestan, Nistank Isfahan, Chah Koran Kerman, Chamshak Lorestan, Rashti Yazd, Taj Abad Hamedan, Deh Mohammad South Khorasan, Khan West Azarbaijan, Chehl Bayi South Khorasan, Saad al-Sultaneh Qazvin and Rabat Qeli North Khorasan Is.
In the file related to "Iranian caravanserais" in UNESCO, it is emphasized that "caravanseras are one of the most important forms of Iranian architecture that caused the development of routes and needs related to the demands and requirements of travel.
These caravanserais have been selected by comparing the maps of 200 caravanserais, which feature is stated in the UNESCO file that "none of them has a duplicate map, so it is evident that the caravanserais are the result and product of the creativity and genius of Iranian architects throughout history."
Also, Iranian caravanserais have been directly involved in social and cultural developments, in such a way that its influence can be seen in literature, poetry, painting, miniatures, music and also architecture.
In terms of comparison, the difference between Iranian caravanserais and some other types of caravanserais available outside of Iran is in the shape and plan, because it seems that other types of caravanserais came from Iranian prototypes.
The 45th UNESCO World Heritage Committee is currently being held in Riyadh, Saudi Arabia, and 50 natural and historical heritage cases are being reviewed. Before this, the addition of Dizmar forest to the Hyrkani forest file was proposed by Iran in this UNESCO meeting, and at the suggestion of this cultural organization, Iran decided to present Dizmar forest to UNESCO in the form of Arsbaran file. In addition to this, the cultural landscape of Masuleh is on the agenda of this UNESCO meeting, which will be reviewed in the coming days.
Iran has so far registered 26 historical and natural monuments in UNESCO, including Chaghazanbil, Takht Jamshid, Naqsh Jahan Square of Isfahan, Takht Suleiman, cultural landscape of Bam Citadel, Pasargad, Soltanieh Dome, Bistun inscriptions, collection of Armenian monastic works, water structures Shushtar, Tabriz historical market, Sheikh Safiuddin Ardabili tomb, Irani garden, Isfahan Jame Mosque, Qaboos Dome Tower, Golestan Palace, burnt city, Meimand cultural landscape, Shush, Iranian aqueduct, Lot plain, historical city of Yazd, Sasanian archaeological landscape of Fars region, The forests of Hyrkani are the national railway of Iran and the cultural landscape of Oramanat, and with the registration of the historical caravansary of Iran, the number of Iran's world cultural heritage reached 27.