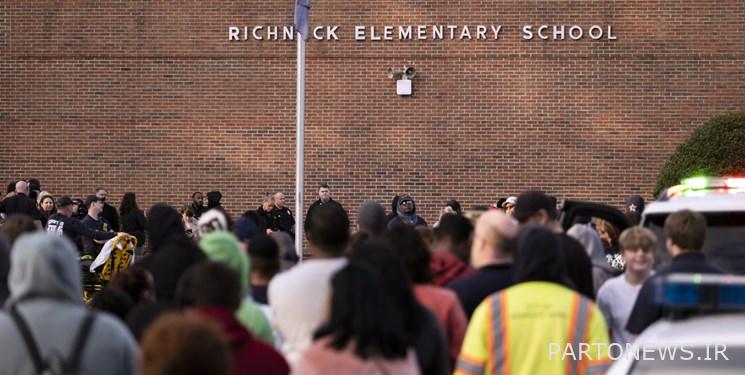 According to Fars News Agency, according to the American police, a six-year-old boy was arrested after shooting his teacher in the state of Virginia.
Police Chief Steve Drew said the shooting happened shortly after 2:00 p.m. (local time) at Richneck Elementary School in Newport News. He added that it is not clear how this child got the weapon and claimed that this incident was not an accidental shooting.
According to the BBC, the teacher, whose name has not been mentioned and is said to be in his 30s, suffered severe injuries. The woman was taken to a local hospital and is being monitored by doctors. According to this report, this happened in the first grade (ages six to seven years) after an argument between two parties.
The police chief emphasized that the shooting was an isolated incident and the police officers did not encounter a situation where someone would shoot near the school.
School District Superintendent Dr. George Parker said officials will investigate whatever may have happened to cause the incident. He added that the school will be closed on Monday.
Mayor Philip Jones, who had been in office for just three days on the day of the incident, said the shooting was a dark day for Newport News. Newport News is a city with a population of about 180,000 people, located 112 km south of Richmond, the capital of Virginia.
School shootings have plagued the United States and marked tragedies such as the killing of 19 children and two teachers in West Texas. According to the Archives of Gun Violence database, there were about 44,000 gun-related deaths in the United States last year, about half of which were homicides, accidents and self-defense, and the other half were suicides.
End of Message/M/T 82
You can edit this article

Suggest this article for the first page