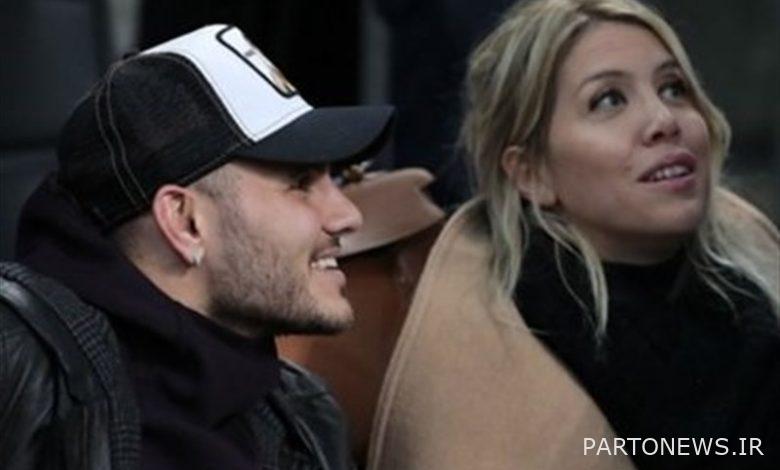 According to Tasnim News Agency, it seems that the watery story of Mauro Icardi and his wife Wanda Nara, who is also his program director, is coming to an end.
While it was announced that the Argentine couple had made peace with each other after their recent dispute over the Paris Saint-Germain striker being accused of infidelity, a source close to Icardi's program manager has now stated that their life together should be considered over.
Until now, Vanada Nara apparently thought that the story of his wife's infidelity was the same as the Argentine player himself, who had confessed and apologized for it, but after sending him an e-mail, he added more dimensions to his wife's infidelity. Revealed, relations between them have deteriorated again, and this time there should be no chance for compromise between the parties.
According to a source close to the program manager and Icardi's wife, the Argentine woman has emphasized that she no longer lives alone and is not interested in following the news about the PSG بازیکن player. The deactivation of Mauro Icardi's Instagram account is another sign of the possibility of a serious dispute between him and his wife, and thus it can be expected that the marginal cohabitation of the two people, which also resulted in two children, is now over. Is.