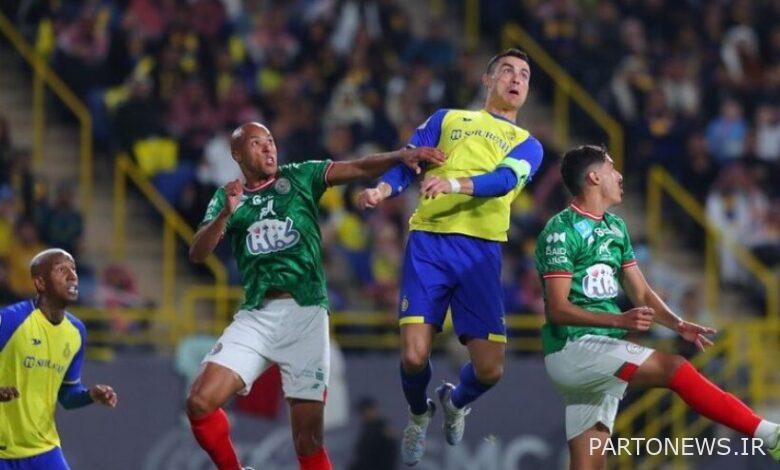 According to Mehr reporter, Saudi football is still influenced by the attraction of world stars such as Cristiano Ronaldo, Sadio Mane, Ngolo Kante, Talisco, Karim Benzema, Laporte, Neymar, Yassin Bono, etc. Therefore, in their interviews, the members of this country's club football continue to talk about the impact of the presence of these players in Saudi Arabia.
Marcelo Salazar, the development manager of Al-Nasr Club, who is in charge of the executive and sports affairs of this team, said in his last interview with "essential sports" about the effect of recruiting Ronaldo in Saudi football: "Cristiano Ronaldo not only shows his talents, but also his professionalism and work culture." also brought to the club. Ronaldo is an example of a professional athlete.
Al-Nasr sports development director emphasized about the extraordinary investment of this club to attract the captain of the Portuguese national team: In addition to the profit of more than 500 million dollars from his purchase, Al-Nasr also developed the sports culture in his academy.
The changes brought about by Ronaldo's arrival at the club impressed Al Nasr's sporting director, as he praised CR7. He is similar to Lionel Messi at Inter Miami. The experience and professionalism they bring with them to their new clubs has impressed people. The football coach and sports director of Al-Nasr, who spoke in the same direction, explained the reason.
Salazar calls the recruitment of Ronaldo part of the Saudi football enrichment project. He said about this: He has added a lot to us with his professionalism and interest. He applies professionalism from A to Z. He has become a reference for us to grow and develop more.
Al-Nasr sports director continued his praise of Ronaldo with a special sentence and added: not only for the players, but even we as managers benefit from him and his interest and work. He has developed the club and the league, I take my hat off in respect and appreciation for what he has to offer and I can't say enough words to really do him justice.
It is mentioned at the end of this article: "Cristiano Ronaldo signed a two and a half year contract with Nasr in 2022. In this contract, over time, he will receive a salary of about 500 million dollars. However, when we look at the benefits that the club has gained by signing Ronaldo, it seems to be a profitable investment."
Ronaldo is going to travel to Tehran tomorrow night (Sunday) with his teammates in Nasr to play his first match in the group stage of the Asian Champions League against Persepolis.
According to Mehr reporter, the meeting between Persepolis and Nasr Arabia football teams will be held at Azadi Stadium without spectators at 21:30 on Tuesday, 28 September.
The violation of Persepolis club by publishing a post in the 2020 season of the Asian Champions League was met with a fine by the Asian Football Confederation, which banned one meeting of this club from the presence of its fans, so that no fan in Iran has the chance to watch the game of stars like Ronaldo, Mane, etc.