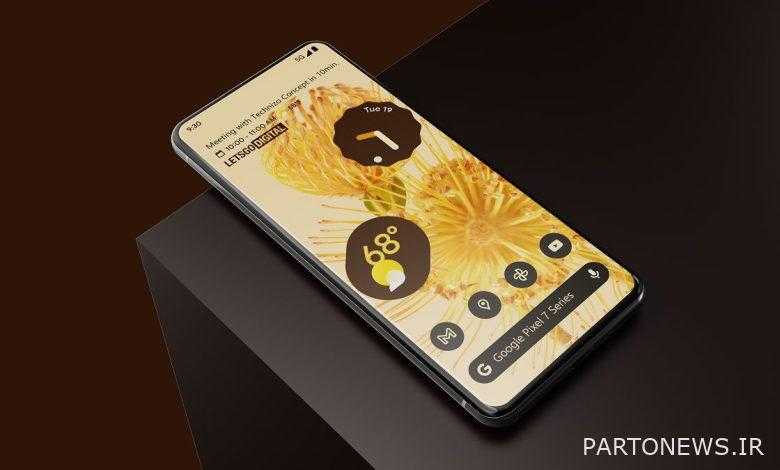 It was in 2020 that the world's first commercial phone with a selfie camera under the screen was introduced by the Chinese company ZTE. In 2021, Samsung and Xiaomi took a similar step, and apparently Google wants to add to them, as the company recently filed a patent for a selfie camera under the display of pixel phones.
website Let's Go Digital Google recently released information about a patent in the United States that depicts a smartphone with two selfie cameras under the screen. In this patent, we are faced with several other sensors, which you can see in the image below.
Selfie camera under the screen in the way of pixel phones
This is not the first time Google has filed a patent for such technology, and we have seen such patents in the past by this tech giant. However, the recent patent uses a more common technology and strengthens the possibility of using it in pixel phones.
It should be noted that patent registration does not necessarily mean the addition of a new technology to smartphones, so the selfie camera under the screen may not find its way to the Pixel 7, or none of the Pixel phones will be equipped with it.
However, because many companies are working on this technology, and for example, Samsung has equipped the clamshell Galaxy Z Fold 3 with such a camera, Google is added to them. So eventually the pixels will come with the same technology, though we may have to wait a little longer.
It is possible that Google will launch Pixel phones with a regular selfie camera this year as well, and in 2023, the Pixel 8 series, or in particular the flagship Pixel 8 Pro, will arrive with such a camera.