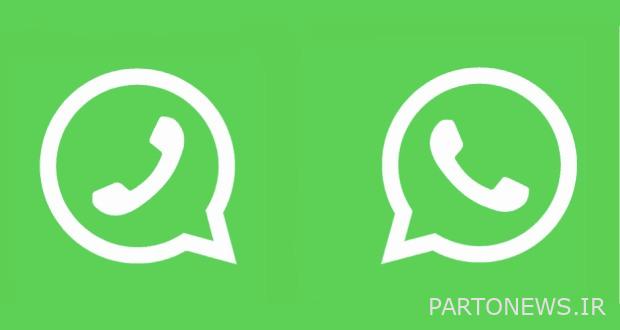 It is very easy to use 2 WhatsApp accounts on an Android phone at the same time. Follow the tutorial to use this WhatsApp feature here.
Statistics show that WhatsApp is the most popular messaging application in the world; But it cannot be hidden that it is a few steps behind the other popular messenger i.e. Telegram in features and features. Meta Company, the owner of this program, understands this very well, and that's why we see the addition of new and useful features to this app almost every month.
It was early 2023 that the developers of this messenger provided their users with the ability to use a WhatsApp account on several devices (including phones, tablets and desktops). This was one of the biggest flaws that always made WhatsApp mocked by other messengers.
But now another attractive feature has been added to this program, the absence of which was greatly felt. And that is nothing but the simultaneous use of 2 WhatsApp accounts in one phone. Yes, the good news is that WhatsApp users can use two WhatsApp accounts on their mobile phone without the need to install additional apps. Thanks to this feature, you can separate your personal and business account from each other and easily switch between them with a simple touch of the screen.
Although WhatsApp has used the term "Multiple" for this feature, meaning several devices, you can currently only access two user accounts on one mobile phone. Maybe this is the developer's policy to stop spammers and bots. Since phones currently support a maximum of two SIM cards, it makes sense that WhatsApp also allows users to access only two accounts.
How to use 2 WhatsApp accounts on an Android phone
But how to use this feature? Activating this feature will not cause you any trouble and is done in the simplest possible way. You just need to have a second SIM card in one phone or two different phones and have updated the WhatsApp messenger to the latest version.
Then you should: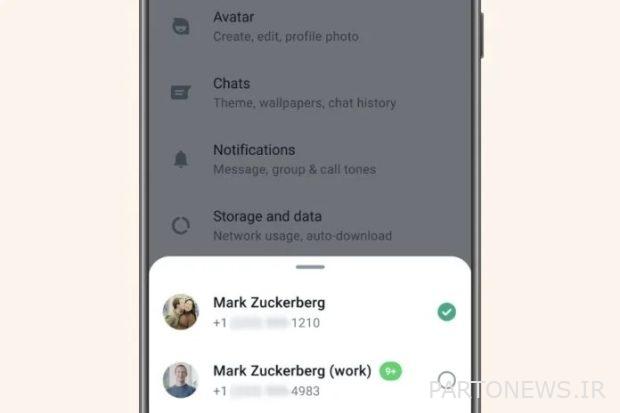 Run the WhatsApp application.
Enter the Settings section.
Tap on the arrow next to your name and then select Add account.
Now just enter your second phone number and add your secondary account to this program.
This is a useful feature for WhatsApp, because users usually had trouble using two accounts on one phone. They had to either install a WhatsApp emulator on their phone or use a secondary phone to separate their work and personal WhatsApp accounts.