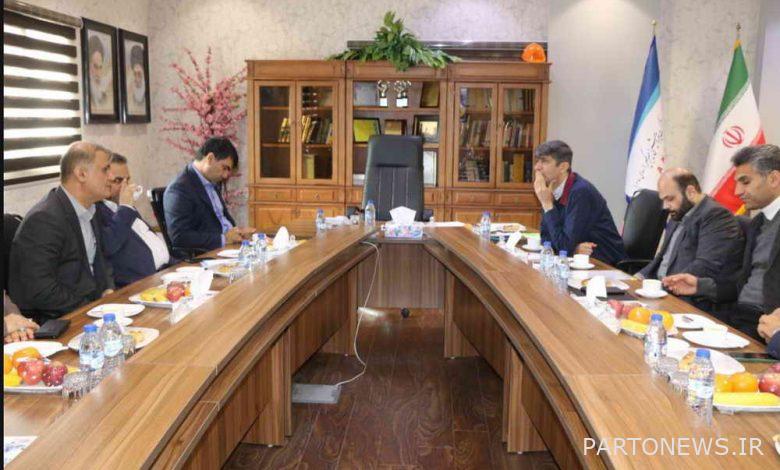 According to the news of Puli-Fili, Mohammad Sheikh Hosseini, the CEO of Tehseh Cooperative Bank, during his trip to Khuzestan, met Mosadeghi, the CEO of Amir Kabir Petrochemical Company, and talked about the interactions between us.
Referring to the bank's capabilities, including digital and electronic banking, this banking official said in this meeting: the memorandum between the bank and the National Development Fund provides a suitable platform for providing effective credit services for petrochemical companies.
Sheikh Hosseini further said: Cooperative Development Bank has a special view on the petrochemical industry, and considering that Amirkabir Petrochemical is the same family of the Ministry of Labor and Social Welfare, it is expected that the company's financial focus will be in Cooperative Development Bank.
He added: "Cooperative Bank is planning to design and implement a special service package based on the needs of petrochemical companies in the coming year, which petrochemical companies can use properly."
Referring to the importance of human resources, he said: Human resources are the stable capital of any organization, and the Cooperative Development Bank can provide appropriate services in this field by concluding a memorandum of understanding in the field of cooperation in the payment of personnel facilities.
In the following, Dr. Mossadeghi thanked and appreciated the presence of the CEO of Tehseh Cooperative Bank and said: Considering the history of Amir Kabir Petrochemical Company's cooperation with the bank, good achievements have been achieved, and this issue creates the group's desire to continue cooperation with Tehseh Tehsaf Cooperative Bank. The company increases its interactions with the bank.
It should be noted that Amir Kabir Petrochemical Company is one of the largest polyolefin units in the country, with an annual production of 700,000 tons of light, linear, and heavy polyethylene, raw materials needed in low-end industries (pipes, films, etc.) and also an annual production of 20,000 tons. Butane-1 as a consumer copolymer and butadiene product is active at the rate of 51 thousand tons.
In this meeting, Ahmad Mohammadi, director of credit affairs, Sayad Rahmanpour, director of provincial and branch affairs, Jalil Karmi Borjowi, director of Khuzestan province branches, and Seyed Hasan Hosseini Mutlaq, head of the central security office, were present in this meeting.