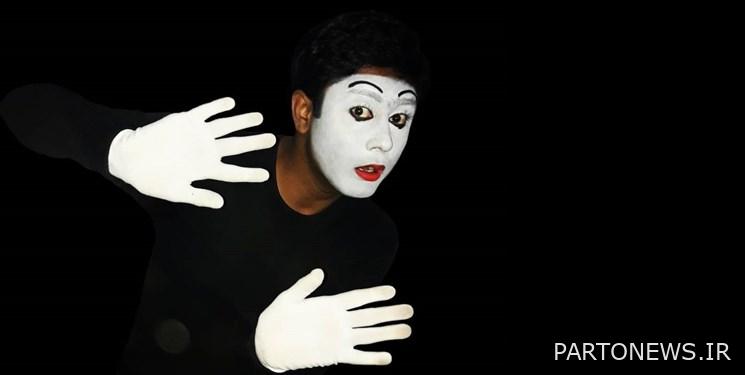 According to Fars news agency's theater correspondent, Mohsen Masoudifar, the writer and director of the show "Flight is my dream" is from Razavi Khorasan, which will be staged in the dynamic experiences section of the second international pantomime festival in Zanjan.
Masoudifar said about the start of activities in the field of pantomime: "We tried to establish a school in this city for the first time by emphasizing the issue of theater education in Neyshabur, and fortunately we participated in different festivals and events in the country."
Referring to the story of the show "Flying is my dream", he continued: "The story of our show is about a girl who falls into a coma on the way to university due to a car accident, and her organs are donated to three other patients. Cultivating the culture of organ donation in our city is so valuable that Neishabur ranks first in organ donation in Khorasan province and third in the country in this regard."
The artist added: "We tried to show an effective work by addressing the global concerns that all the people of the world are involved in and to build culture."
Masoudifar explained that pantomime is very helpful in conveying the message: "The strength of pantomime is that people around the world can easily communicate with each other."
Pointing out that the Zanjan International Pantomime Festival is a very honorable event, he added: "The idea of ​​holding an international pantomime festival is very valuable, pristine and respectable, especially because it has an educational approach. Addressing issues such as the environment, global concerns such as peace, etc., will create culture and connect people all over the world."
This artist continued: "Pantomime is oppressed in Iran like other performing arts. "Everyone thinks they can perform by whitening their faces and wearing gloves."
In the end, Masoudifar said: "If the International Pantomime Festival can go towards public performances and the spread of this art among the people, it will be commendable." In fact, we have to take pantomime to people even if they don't want to be in the hall, perform our works in public spaces and introduce people to pantomime, because if this program is within a group, it won't be anything special. »
The show "Flying is my wish" written and directed by Mohsen Masoudifar will be hosted by interested people on Monday, October 17, on the first day of the second Zanjan International Pantomime Festival at 10:45 with a duration of 15 minutes.
The second Zanjan international pantomime festival will be held in Ranjan from 17 to 20 October 1402 with the participation of the General Department of Performing Arts, the General Department of Culture and Islamic Guidance of Zanjan Province, the Iranian Performing Arts Association, the Zanjan Pantomime House and provincial organizations under the secretaryship of Sasan Qajar.
end of message/
You can edit this article

Suggest this article for the first page