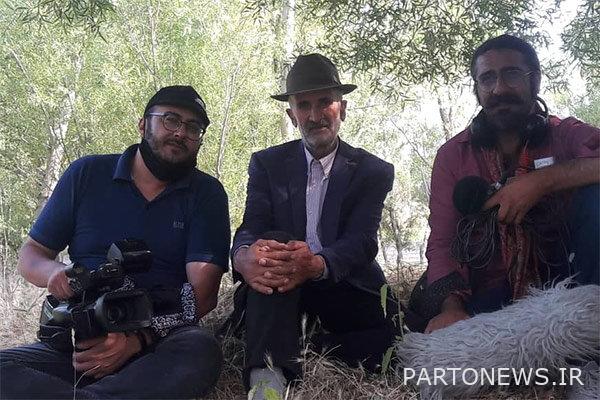 According to the Mehr correspondent, the documentary "Allah Lama" directed by Maryam Sabouri is in the competition section of the 5th Documentary Television Festival and will be broadcast tonight, September 18, on the Documentary Network.
"Allah Lama" is a ritual that is performed when harvesting agricultural products, especially wheat, "the director of the documentary, Maryam Sabouri, told Mehr about the subject of the film. This ceremony is held every year in late June and early July in Ardabil and the surrounding villages at the same time as the harvest and is a kind of thanksgiving to God for the blessing he has given us.
He added: This documentary was made in the village of "Rose" in Ardabil province. One of the remarkable points in this village is that Shiites and Sunnis live in it without any problems and even help each other when harvesting. Mirza Ali is the main subject of the film; He is one of the Sunnis of our country who is very old and due to his old age and of course his wife's illness, he is not able to harvest from his fields. For this reason, a large part of the villagers come to his aid and help him in collecting his products.
Pointing out that showing empathy among the villagers is the most important factor in this documentary, Sabouri said: "What highlights the celebration of" Allah Lama "is the empathy and cooperation of the villagers in caring for the work of a person who has a problem." For example, if one of the villagers has lost a loved one or is ill, all the villagers decide to harvest his land first. You see this happening in the subject of "Mirza Ali".
He said about the production process of this documentary: "Most of the images you see in this film are related to last year, but this year we also had some additional filming." The film will be screened for the first time at the Documentary Television Festival, and we have also submitted it for the Haghighat Cinema Festival.
This Ardabili documentary filmmaker, referring to the importance of paying for such traditional celebrations in our country, said: "Paying for such ritual celebrations is a very important issue that should be considered." Keep in mind that many of these ceremonies are being forgotten, and if we do not film them, we may not have a video document of it for years to come. The Documentary Television Festival provided an opportunity for us to portray such traditions. My goal in making this documentary was to show the empathy of the people.
The producers of this documentary are; Photographer: Morteza Adli, Sound Recordist: Hamid Azizi, Sound Recordist: Behnam Asadollahi, Editor: Shahin Jalali and Production Manager: Ramin Heidari.
The documentary "Allah Lama" will be broadcast tonight, September 18, at 8 pm on the Documentary Network, and will be rebroadcast tonight at midnight and tomorrow at 9 am.
.