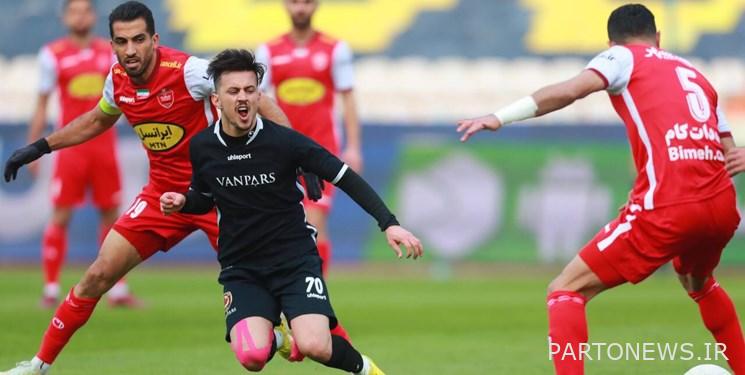 According to the sports reporter of Fars news agency, Vahid Amiri said after the promotion of Persepolis in the knockout cup: I must congratulate the good Van Pars team and its officials. They really bothered us. It was a high-pressure game with a lot of running. Thank God, it was important for our ascent that this happened. We had a lot of opportunities, but in these games, we should not make mistakes. Unfortunately, our mistakes led to a goal and we tried to come back.
The midfielder of Persepolis said about the fact that they hit the opponent's goal post 5 times: "This is football." All the teams defend with all their strength to get points against us. The goal was to climb, which we reached thanks to God.
Regarding the conditions of Persepolis in the second half of the season, he said: We have good conditions now, but we are not fooled by these conditions at all. In the second half of the season, the teams are looking for a quota or want to remove themselves from the relegation zone. We know that our work is very difficult, but we try and work hard. As we were able to reach the top of the table with unity and empathy in the first half of the season, we will definitely try our best in the second half of the season. In football, sometimes things happen against us, but we are forced and condemned to try. I hope these efforts will bear fruit.
Regarding the national team, Amiri said: I never interfered in the issues of the national team. I want the best to happen to the national team of our country. In another year, we have very important games that all people expect to get a good result. I hope that whatever happens is good for the national team.
Regarding the fact that the national team players were under pressure, he said: We all try to make people happy.
Regarding the fact that it was strange for him not to play in the national team, Amiri said: You can ask each and every player. I didn't have the slightest edge or discomfort for not playing. I only gave energy and encouragement to the players. If we had climbed, a national event would have happened, which unfortunately did not happen. I forgot what happened. All my focus is on Persepolis and returning to ideal conditions.
end of message/
You can edit this article

Suggest this article for the first page