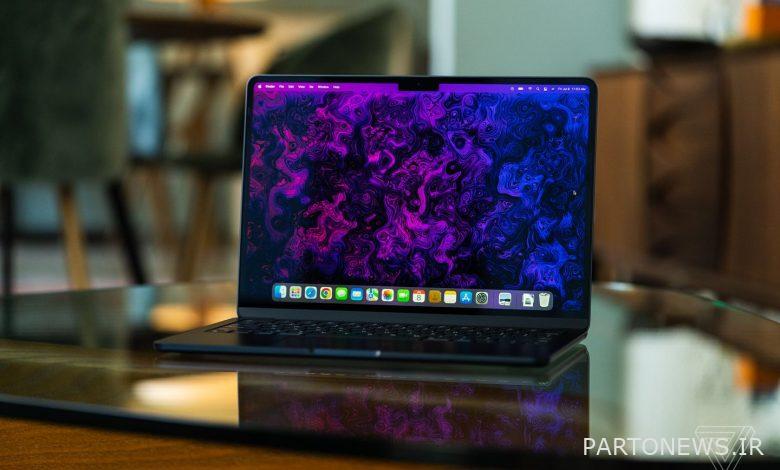 Apple is seriously planning to use OLED screens in new generations of iPad Pro and MacBook. We have heard before that Apple plans to release a MacBook Pro and A new MacBook Air with an OLED display supply We thought that Apple would equip the current 13.6-inch MacBook Air M2 with an OLED panel, but new reports suggest that Apple is working on a different version of the laptop to receive this upgrade. According to the latest report, Apple will release a new MacBook Air model with a 13.4-inch OLED display, meaning a smaller display.
New MacBook Air with OLED display
If you remember, the new generation MacBook Air with the M2 processor and a larger 13.6-inch display equipped with a notch was introduced by Apple in June last year. Upgrades of the new generation Air over the previous generation included a completely new design with a larger display. Now, Ross Young claimed on his Twitter account that Apple is working on a new generation MacBook Air with a 13.4-inch OLED display. In fact, the screen size of this laptop is between M1 models from the previous generation and M2 with IPS screen.
The report did not release any information about a possible release window for the MacBook Air OLED. But previous reports claimed that Apple plans to launch new iPad Pro and MacBook Air models with OLED displays this year. Regarding MacBook Pro, Apple will wait until 2026 to equip them with OLED panel. Currently, panel manufacturers for Apple are working on developing OLED panels for the new generation iPad Pro.
What about the 15-inch MacBook Air?
In addition to the OLED version, Apple is also working on a 15-inch version of the MacBook Air and will release it this year. It is likely that we will meet it officially during the WWDC 2023 event. Keep in mind that the design of this MacBook is going to be similar to the 13.6-inch model in general, only to be equipped with a larger screen and battery. With this account, the MacBook Air family will include three 13.4-inch (OLED) and 13.6-inch standard and 15-inch models. However, it is not yet clear whether the 13.4-inch OLED model will replace the standard 13.6-inch model or not.
Compared to IPS LCD panels, OLED panels not only improve charging performance, but are also superior in terms of quality, color accuracy, and contrast. In fact, this upgrade not only improves the charging performance of the MacBook, but also significantly changes the concentration of black color and the accuracy of the other colors of the display. Anyway, all these talks come from unofficial reports and everything depends on Apple's final decisions and we have to wait to know them.
Related posts