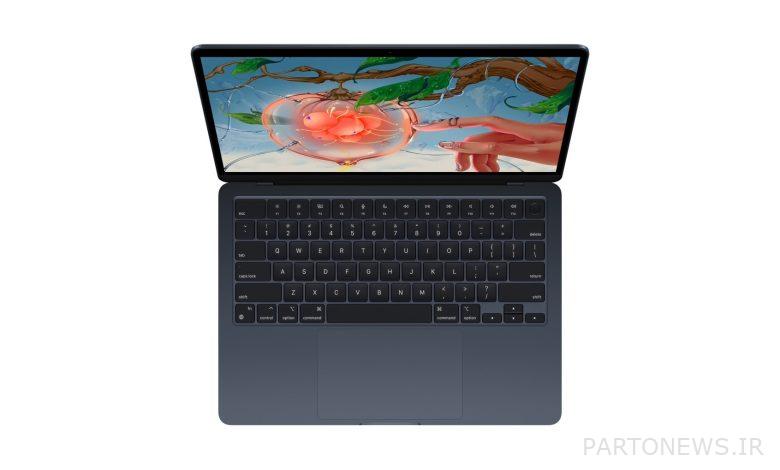 It hasn't been long since Apple introduced the MacBook Air M2 at the company's annual WWDC event, but an exact release date has not been announced. But according to reports wccftechSources close to credible sources believe that the official launch of the redesigned portable Mac will take place on July 15.
The information has been leaked from credible sources
This information is available MacRumors And a retail source apparently confirmed the release date. Retailers and physical hardware stores have been aware of product release dates for some time, so it is only natural that this anonymous source will know when the MacBook Air M2 will be officially available. However, there are still some unanswered questions.
While the MacBook Air M2 is rumored to launch on July 15, can we expect Apple to open pre-order for the device, or at least start pre-ordering it a week earlier, on July 8? Apparently, we have to wait a few more days to find out the answer to this question. This is more expected for customers who are reluctant to buy the new MacBook Pro M2 due to its old design and will probably be waiting for the redesigned MacBook Air.
As the name suggests, the M2 will power the device internally, with the base version priced at $ 1,199 and the top configuration priced at $ 2,499, giving customers a 10-core CPU, 24GB of integrated LPDDR5 RAM and 2TB of space. Provides PCIe NVMe storage. The above price is without adding Final Cut Pro and Logic Pro, so you can add these apps to the whole while visiting the Apple M2 MacBook Air configuration.
One of the special features of the new Apple products that come with the native M series chip of the company is their extraordinary battery life, which can be very useful for many users. Apple claims that the device's battery lasts for 18 hours on a single charge, which in tests conducted by critics of the Pro model, could easily last up to 16 hours in difficult conditions. For those who want to save money, the M1 MacBook Air is still sold by Apple and starts at $ 999.
Related posts: