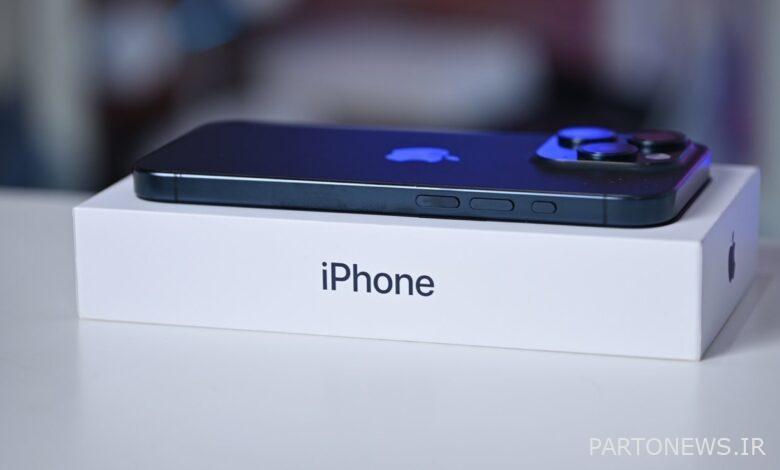 Apple has apparently developed a special new system that can upgrade iPhones to the latest version of iOS in-store without removing the box.
Bloomberg quoted Sources of market knowledge It says that this special system consists of a special pad-like device on which the iPhone box is placed and wirelessly the mobile inside the box is turned on and its software is updated. After the update, the iPhone will turn off. This process happens completely automatically without the need to open the device box.
With this approach, if a user buys a new iPhone, the new device will be equipped with the latest version of Apple's operating system before leaving the box. One of the issues that buyers sometimes face is that when they buy a new iPhone, their device is not equipped with the latest version of iOS. The same thing happened to the iPhone 15. The phones of this series were made available with iOS 17 operating system version, but iOS 17.0.1 version was released at the time of iPhone 15 release.
Bloomberg claims in a new report that this problem will be solved soon and that the iPhone has a special system to solve this problem.
Apple's special system can update iPhones without taking them out of the box
Undoubtedly, buying a new iPhone that is not equipped with the latest version of Apple's operating system will not be a good option. This issue becomes more important when the default operating system installed on the new device has bugs. In this case, the buyers will not be satisfied with this case and tend to buy the iPhone with the latest version of the operating system and without software bugs.
Bloomberg, citing sources with knowledge of the market, claims that Apple is working on developing a new system that can update the device without taking it out of the box. This special system will only be available to Apple retail stores and employees of the company, and only they can use the new one.
It seems that Apple will develop this system for other devices as well.