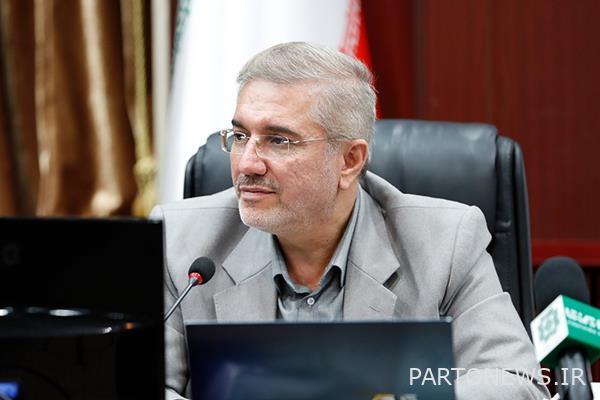 According to the financial news report, Daoud Manzoor, head of the Planning and Budget Organization, opposed to the provision in the Seventh Plan Bill to allocate 5% of the credits of insurance organizations for discounts, calling this action a disruption in the economic system of these organizations.
In the public session on Saturday (October 29th), the Islamic Council continued to consider the report of the consolidation commission of the 7th development plan on the agenda of the representatives and the additional clause (4) of article 73 was approved despite the opposition of the government.
According to the additional clause (4) which was approved by the representatives, basic health insurance organizations are obliged to allocate at least 5% of their annual approved credits during the implementation of the program to promote the principles of prevention at the community level in cases of self-care (monitoring of metabolic risk factors). , exercise, healthy nutrition, mental health and smoking control based on the information in the electronic health file in the form of various incentives for the insured, including discounts on insurance premiums.
The executive regulations of this paragraph are prepared and communicated by the Council of Ministers.
Daoud Manzoor, head of the Program and Budget Organization, said in opposition to clause (4): "Insurance companies act based on insurance calculations, how to determine insurance premiums, and where and how much to give discounts or incentives, all of which are based on insurance calculations."
The head of the Program and Budget Organization added: According to this supplementary clause, one of the powers that the insurers have to be turned into a law is flawed. Because it is said in the additional clause (4) to allocate 5% of the resources for this issue, in fact, with this ruling, we are disrupting the financial system and the economic system of insurances.
He reminded: If the insurance company recognizes that a 5 or 10 percent discount in insurance premiums based on health records will improve resources and reduce costs, it will definitely do this. But we determine in this clause that this should be done based on insurance calculations.
Manzoor stressed: We should not tie the hands and feet of the organizations that behave based on economic principles with this additional clause (4), and the insurance organizations have the authority to give the necessary discount to those who are into sports and avoid smoking and their health risks are low. Include in insurance. Accordingly, the government disagrees with this determination in additional paragraph (4) and it is an interference in the mechanism of insurances.
Source: IRNA