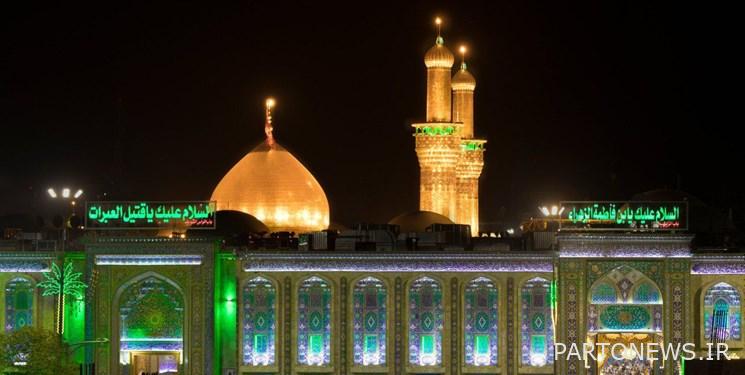 According to Fars news agency, Mohsen Dehnavi read the statement of parliament members in appreciation of radio programs during Arbaeen in today's public meeting as follows:
"These days, when the sweet fragrance of Hosseini's Karbala has perfumed the souls of lovers and the roads are under the feet of countless Hosseini lovers from every corner of dear Iran, they have connected to the safe shrine of Aba Abdullah al-Hussein (AS), and the aspirants of the safe shrine of Tharullah are eager to visit and embrace The blessed resting place of the martyrs of Imam Hussain (a.s.) and Abolfazl al-Abbas (a.s.) are not known from head to foot these days, when the fragrance of kindness, spirituality, and the fragrance of peace and blessings has perfumed the hearts of the believers, we put our hands of devotion on our chests and dove our souls. We send it to the sky of Karbala Hosseini and the golden dome of His Holiness.
Undoubtedly, the spreading of such pleasant fragrance in the atmosphere of Islamic Iran is dependent on the plans and macro-cultural management of the Islamic system. Meanwhile, the role of the national media in creating a unifying, spiritual and religious atmosphere cannot be ignored. It is no secret that the broadcasting organization has played a very important role in the creation of this great religious epic and also in presenting a clear image of the regional authority of the Islamic Republic of Iran with the favorable, comprehensive, direct and round-the-clock coverage of the huge and extensive procession of the Hosseini pilgrims.
Based on this, we, the representatives of the Islamic Council, express our gratitude to the measures of the national media, especially the intelligent management of the respected head of that organization, Mr. Dr. Peyman Jabali, in this role-playing and the production of cultural and religious programs and works, especially since the beginning of Muharram 1445 and We have announced the most effective plans to hold the Arbaeen procession as magnificent as possible this year.
end of message/
You can edit this article

Suggest this article for the first page