Balls and nets
Sport
Asian Cup basketball; From the host's defeat to the Iran-Kazakhstan conflict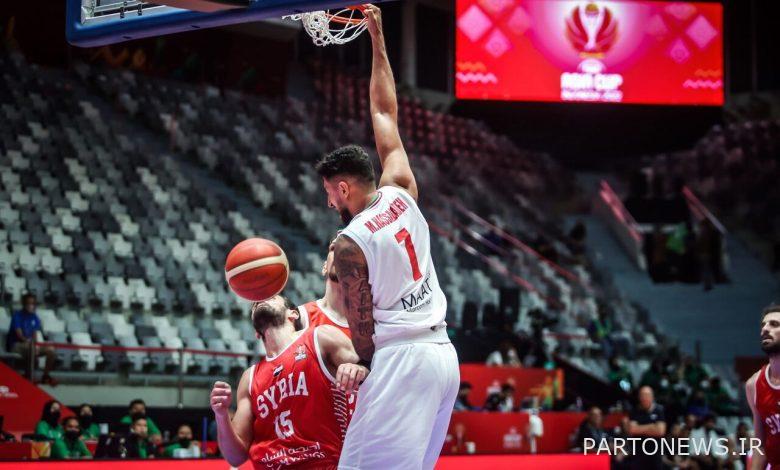 According to IRNA, the Asia Cup competition started on Tuesday, hosted by the city of Jakarta, Indonesia, in a situation where the 16 teams in this competition were placed in 4 groups of four teams. Australia, Saudi Arabia, Jordan, Indonesia are in the first group, Chinese Taipei, China, Korea and Bahrain are in the second group, Iran, Japan, Kazakhstan and Syria are in the third group and India, Lebanon, Philippines and New Zealand are in the fourth group.
Today and in the continuation of these competitions, 4 matches were held during which, from the first group of the tournament, Australia beat Saudi Arabia 76-52 and Korea defeated Chinese Taipei 87-73. In another match today, Indonesia faced Jordan, and this game ended with the result of 74-65 in favor of Jordan, and in the last game today, Bahrain and China fought with an advantage of 80-79 over China.
These matches were followed in a situation where there were rumors about the Chinese players and their infection with Corona, the Chinese did not have 3 of their most influential players in their first game, so that the rumor of their being infected with Corona became even stronger. In their first match, they faced Korea and accepted the defeat with the result of 93-81. The host Indonesia, which is looking to be among the top 8 teams in the Asia Cup and wants to receive the qualification for the Basketball World Cup, defeated Saudi Arabia 80-54 to take the first step on this path.
Other results obtained are as follows:
first group
Australia 78 – Jordan 60 first
Saudi Arabia 54 – Indonesia 80
The second group
Chinese Taipei 102 – Bahrain 84
China 81 – Korea 93
The third group
Iran 80 – Syria 67
Japan 100 – Kazakhstan 68
The fourth group
New Zealand 100 – India 47
Lebanon 95 – Philippines 80
These matches will continue tomorrow, in the third group, Iran will meet with Kazakhstan and Syria with Japan, and in the fourth group, the Philippines will meet with India and New Zealand will meet with Lebanon. The teams of Iran and Kazakhstan faced each other twice in the World Cup window, and it was the Kazakhs who managed to win in the two return games, and without a doubt, in tomorrow's game, Saeed Armaghani's students will be a kind of revenge game and to prove the merits of our country's national team.