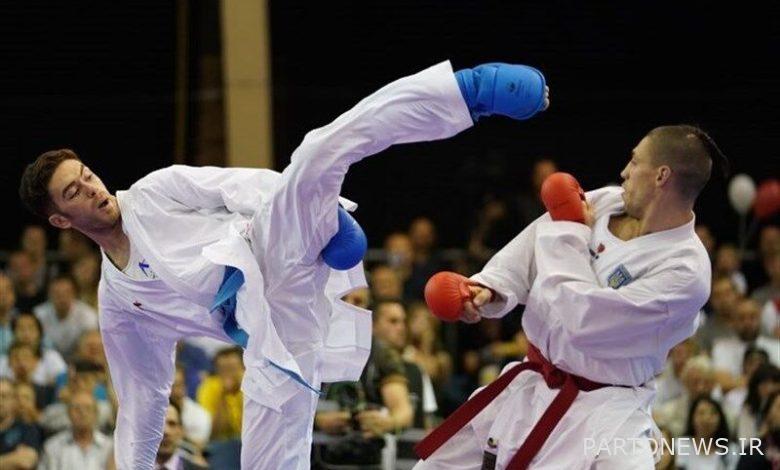 According to IRNA; The 2021 Asian Karate Championship in all age categories (teenagers, youth, hope and adults) in two categories of kata and committee has started on Saturday, hosted by Almaty, Kazakhstan, and our country's representatives have gone against their opponents. These battles continue until the first of December.
In the evening round competitions on Tuesday, the classification matches of different sections were held and the representatives of Iran won 6 bronze medals.
Results of Iran's representatives in classification matches
Women's solo kata
"Fatemeh Sadeghi" lost to the representative of the Philippines and failed to win a medal.
Men's solo kata
"Abolfazl Shahrjerdi" won against "Cheng Chao" from Chinese Taipei and won a bronze medal.
Women's Individual Committee
Weighing less than 50 kg, "Sara Bahmanyar", who is far from her peak days, lost the result eight to four to "Shung Gushiao" of Taipei and was left empty-handed.
Weighing less than 55kg, Taravat Khaksar defeated Sabina Zakhrova of Kazakhstan 3-2 to win a bronze medal.
In the weight category of minus 61 kg, "Rozita Alipour" defeated "Mativani" from Malaysia 4: 0 to win a bronze medal.
Weighing in at 68kg, Leila Borjali defeated Hong Kong's Yan Kai-ho 8-0 to win third place and a bronze medal.
Men's Individual Committee
Weight minus 55 kg, "Poorya Aghdasi" won against "Norbolt Adel Beyk" from 10 to 1 and won the bronze medal.
Weighing in at less than 75kg, Ali Asghar Asyabri won a three-on-one victory over Tien Duke of Vietnam to win the bronze medal.
Tomorrow, on the final day of the competition, the men's team committee, the men's team kata, Ali Meskini, Zabihullah Pourshib, Saleh Abazari and Mobina Heydari will go on the tatami to win gold medals.
.