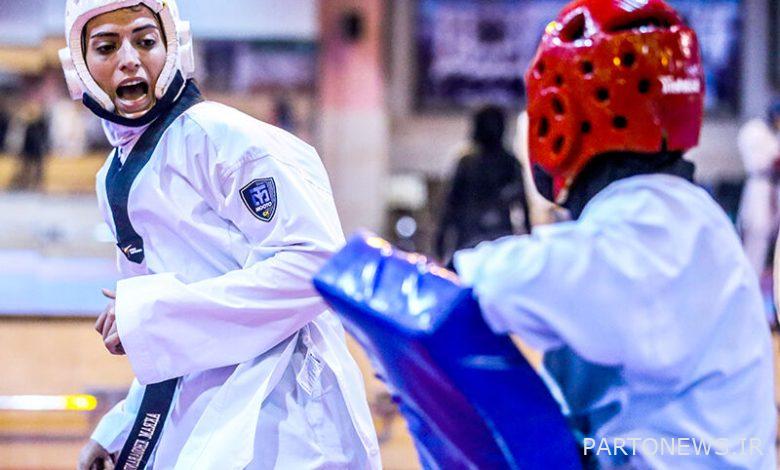 According to IRNA from the Taekwondo Federation, at the end of the tournament, which was hosted by South Korea for 4 days with the participation of taekwondo fighters from 24 countries in the city of Chancheon, the best of the 25th Cup were announced by the organizing committee. The Iranian men's national team was selected and introduced as the best coach in Asia along with coaches from Uzbekistan (Pavel Khan) and South Korea.
Akram Khodabandeh, holder of the 73+ kg gold medal in the women's section, along with Jasurbek Jaysanov, the 74-kg champion from Uzbekistan in the men's section, were selected and introduced as the best taekwondo fighters in Asia. Also, Nahid Kiani, the Olympic Taekwondo girl of Iran and the holder of the 53-kg gold medal in this competition, was selected as the most technical player.
At the end of the 25th Asian Taekwondo Championships, the Iranian women's team won the championship with three gold, two silver and one bronze medal. South Korea and China also came in second and third.
In the men's section, Uzbekistan won four gold medals. South Korea came in second with 3 gold and 2 bronze medals. China finished third with one gold, one silver and one bronze. Jordan won 4 silver and 1 bronze and the Iranian national team came fifth with 3 silver and 1 bronze.
In total, the final ranking of men and women of our national team won the third title with 3 gold, 5 silver and 2 bronze medals. South Korea won 5 gold, 1 silver and 4 bronze medals, followed by Uzbekistan with 4 gold, 1 silver and 2 bronze medals. The Chinese teams came fourth and fifth with 3 gold, 3 silver, 2 bronze and Jordan with 1 gold, 4 silver and 1 bronze.
For our national team in this period of competitions, Nahid Kiani, Zahra Pourasmail and Akram Khodabandeh won three gold medals, Mir Hashem Hosseini, Mehdi Haji Mosaei, Mobina Nematzadeh, Nastaran Valizadeh and Ali Nadalian five silver medals, Zahra Sheidaei and Daniel Bozorgi two bronze medals. Have earned. Farzan Ashourzadeh and Amir Mohammad Bakhshi also failed to win medals.