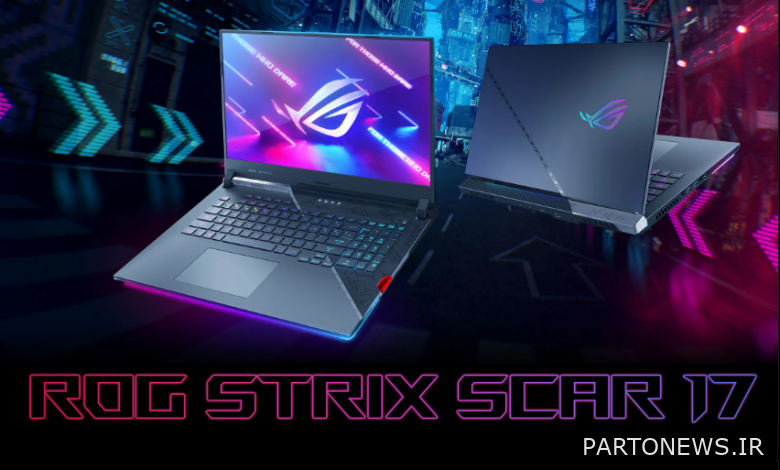 It was in January (December) that Asus introduced the ROG Strix SCAR 2022 laptop, a very powerful gaming laptop that was looking for a competitor. But now Asus has decided to introduce another option from the same laptop, which is nothing but a laptop (ROG Strix SCAR 17 SE (Special Edition), a laptop that is supposed to offer the maximum possible power for the game to the user.
However, for most gamers, the original Strix SCAR 2022 may be a more popular option, as it is lighter and more affordable than the new special edition, and at the same time offers excellent gaming performance. But the Strix SCAR 17 SE is for gamers looking for the ultimate in power with its sleek design.
Compete with high-end desktop processors
The SCAR 17 SE has an Intel Core i9-12950HX processor, a 65-watt processor with 8 powerful cores and 8 low-power cores, which gives the device more power than needed for AAA games and multi-threaded workloads. This flagship CPU can reach 5.20 GHz and a stunning 175 watts TDP in a short time if the GPU is deactivated, which makes the SCAR 17 SE a great option for high-level content production in addition to great gaming performance. . With a score of 22275 from the Cinebench R23 benchmark in turbo mode, the SCAR 17 SE can compete with the multi-threaded power of high-end desktop processors.
The presence of the Intel Core i9-12950HX CPU provides the perfect platform to achieve the maximum performance of Nvidia's GeForce RTX 3080 Ti graphics processor. This powerful graphics is at the heart of this laptop with all the benefits of the latest RTX NVIDIA desktop graphics processors. Benefits such as support for beam tracking, DLSS, NVENC encoder for streaming or capturing gameplay, and smooth motion display made possible by Adaptive-Sync support.
A full-fledged display to understand all the details of the game
Speaking of Adaptive-Sync, it should be noted that both options of the Strix SCAR 17 SE panel have support for Dolby Vision and a very short response time of 3 milliseconds. So whether you want to experience the fastest laptop refresh rate in the world at 1080p with 360Hz, or whether you want to increase visual fidelity with 1440p at 240Hz, both screens display gaming space very fast and smooth at the same time. they do.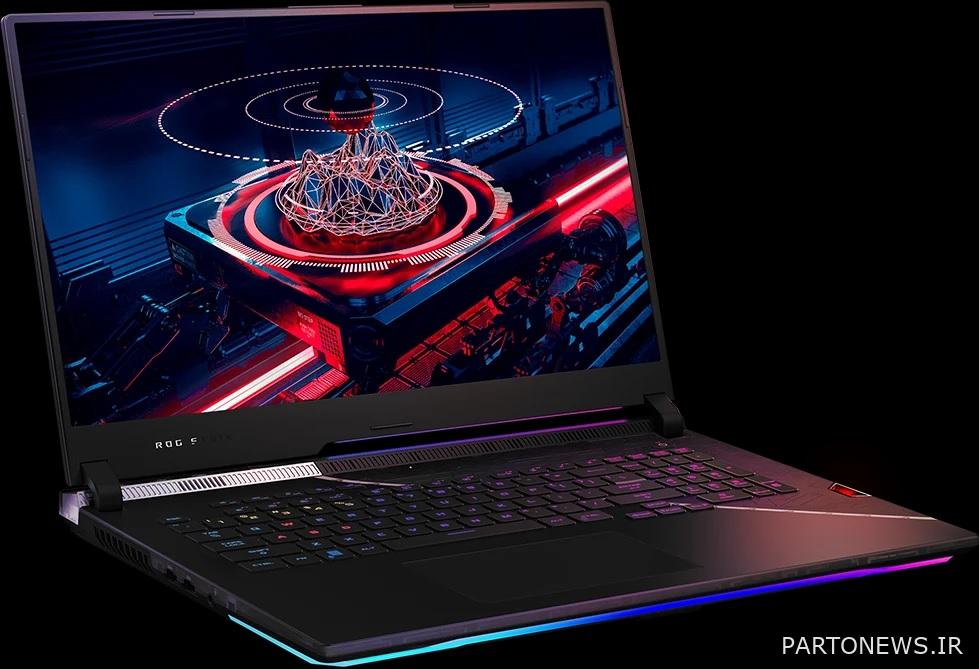 The SCAR 17 SE also features up to 64GB of powerful 4800MHz DDR5 RAM, PCIe Gen 4 storage space in the RAID 0 array, which drastically reduces load time, and a dedicated MUX switch for peak gaming performance. With a 2.5G Ethernet port and the latest Wi-Fi 6E standard, this laptop can be connected to the network. It also has a new generation I / O connection including two USB Type-C ports, one of which supports Thunderbolt 4, and a full HDMI 2.1 port with 4K video output at 120Hz.
Use the latest technologies available for the cooling system
The designers of this laptop had to use their highest engineering power to put all this powerful hardware together. The SCAR 17 SE is the first ROG laptop to use Thermal Grizzly's Conductonaut Extreme liquid metal on the CPU and GPU. Conductonaut Extreme is an ultra-high performance compound that can reduce CPU temperature by up to 15 ° C compared to traditional thermal pastes, and the metal is also applied to the GPU to keep temperatures as low as possible. To be kept.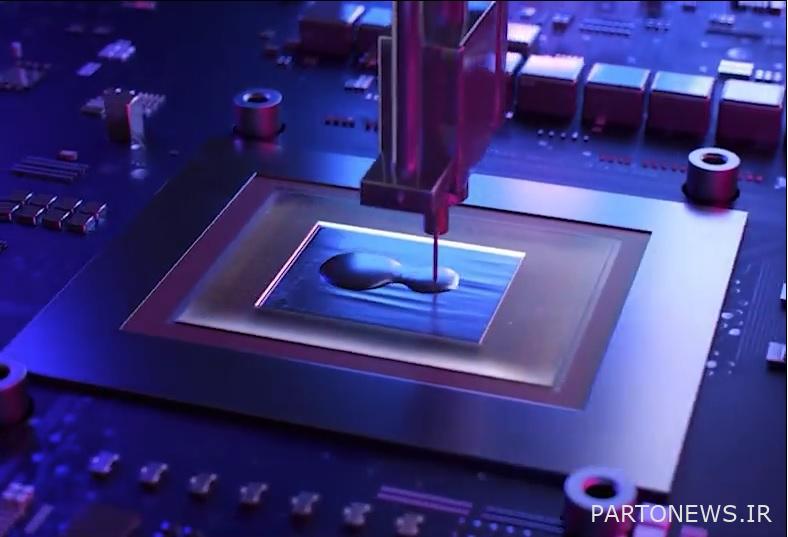 Also SCAR 17 SE for cooling of the chamber Vapor Chambers Or it uses the same steam compartment that covers up to 48.8% of the motherboard and ensures that the CPU, GPU and vital components always work at their peak performance. Unlike conventional heat pipes, which only transfer heat along their axis, the steam chamber distributes heat throughout its surface and quickly absorbs and dissipates heat without adding extra volume to the device. This efficient transfer also keeps the surface of the laptop cool, which makes it not feel bad when working with the keyboard. Combined with four heatsinks with ultra-thin 0.1 mm copper fins and updated Arc Flow fans, the SCAR 17 SE can easily dissipate heat for excellent performance, even during long games.
SCAR 17 SE The most special Asus laptop so far
Items that Asus has added to the ROG Strix SCAR 17 SE laptop to keep it unique are not limited to internal components. This chassis has the same RGB lighting and Armor caps with customization capabilities as standard Strix SCAR, but with a special feature: invisible ink. Ordinary invisible ink, commonly used on paper, does not stand the test of time when used on metal. The ROG R&D team has been able to obtain a material that blends perfectly with the SCAR 17 SE metal door. In normal light, the substance is not visible at all, but with a UV flashlight, the ink appears green or light blue. This new invisible ink has passed a series of wear and durability tests and offers gamers a unique performance and form that makes this laptop one of the most special.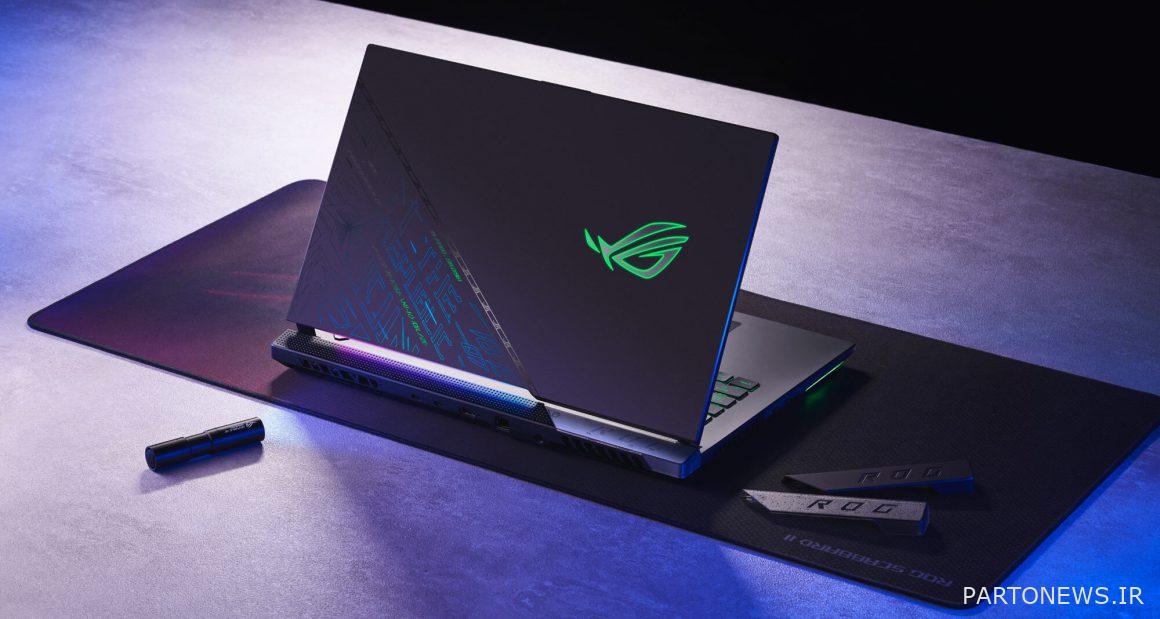 This hidden cyber text contains hints of hidden puzzles for a game that comes with the laptop. A first-person parkour title set in the city of Gomon is the main character in "X" who must retrieve a secret message before time runs out. Asus is also launching a gift campaign to launch the SCAR Runner when it launches with prizes for the ROG Strix SCAR 17 SE, ROG SLASH clothing, ROG Phone 5s or a full side package.
Related posts:
Score: 5.0 Out of 5 (1 vote)
wait a little…