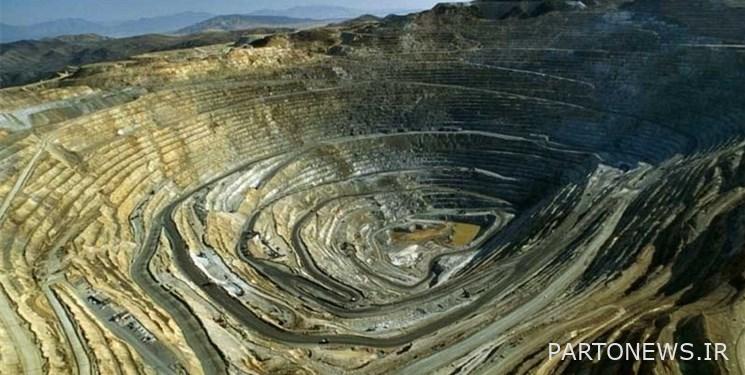 According to Fars News Agency, quoting the public relations of the Ministry of Silence, Seyed Reza Fatemi Amin added: "Songun copper mine is so large in terms of scale and economy that an independent company can be formed in this mine."
Referring to the importance of establishing downstream copper industries in the province, he said: "This company is moving forward to the stage of cathode copper production, but in addition, with the necessary follow-up, we support investors to launch downstream copper industries in the province and value The province will get more.
Minister Samat added: East Azerbaijan is one of the few provinces of the country, which is at the level of an industrial, mining and commercial.
He described the commercial, industrial and mining maturity in East Azerbaijan as very high and said: "We hope that with the existing capacities, the automobile industry in this province will improve."
He stressed that East Azerbaijan has great potential in the field of machine building: now about 100,000 cars are produced per year, which could increase to more than 500,000 cars in the coming years.
The Minister of Industry, Mines and Trade reminded: "There are many industries in the province and we hope to see the acceleration of various industries in the province."
Fatemi Amin added: In the meetings held, good issues were raised by the economic activists of the province; Of course, the issues and problems of the province are reviewed before the provincial trips and the decisions that will be made will be worked on.
He continued: "One of the approvals of this trip is to allocate 1,290 billion tomans of budget only to provide the infrastructure of the industrial towns of the province. Part of this budget will be provided by the program organization, part by the provincial resources and part by the industrial towns."
The Minister of Industry, Mines and Trade emphasized: about 12 thousand billion Tomans has been predicted to complete the semi-finished industrial and mining projects of the province, which is a very good figure.
He pointed to the markets of neighboring countries for export development and added: "The import of five billion dollars worth of shoes from Russia is a great opportunity to develop the country's exports, especially East Azerbaijan, and we hope to make the most of the opportunity created in neighboring countries."
End of message /
Suggest this for the front page