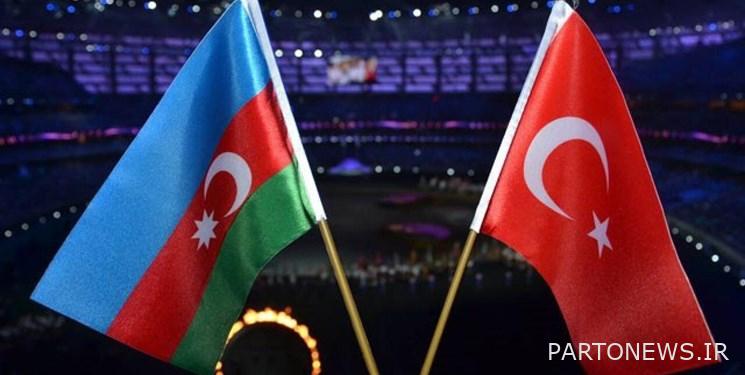 According to Fars News Agency's International Service, the Foreign Minister of the Republic of Azerbaijan met with his Turkish counterpart and announced efforts to defuse tensions between Russia and Ukraine.
According to Interfax news agency, Azerbaijani Foreign Minister Jeyhun Bayramov said on Saturday that Azerbaijan and Turkey are actively involved in resolving the conflict over Ukraine.
"Azerbaijan and Turkey are actively participating in resolving the conflict in Ukraine," Bayramov told a news conference with Turkish Foreign Minister Mevlüt Çavuşo .lu. "Talks are ongoing with the Russian and Ukrainian sides."
Bayramov said it was important to continue talks between Russia and Ukraine. "Azerbaijan and Turkey also support each other in evacuating their citizens from Ukraine," he said.
Recep Tayyip Erdogan's spokesman said on Saturday that Turkey wanted an end to the conflict between the two countries.
Speaking to reporters in Istanbul on Saturday, Ibrahim Kalin, spokesman and senior adviser to the Turkish president, reiterated Ankara's offer to mediate and host the Russia-Ukraine talks. Erdogan's spokesman said that the Turkish president would talk to Russian President Vladimir Putin on Sunday (tomorrow) to discuss "the war in Ukraine."
After months of emphasizing the need for a diplomatic solution to the dispute with the West and sending them numerous letters on the non-expansion of NATO to the east and the return of NATO forces to the areas mentioned in previous agreements, Putin finally sent a message to the West. The Minister of Foreign Affairs and the Minister of Defense held their meeting and reiterated Moscow's continued desire for diplomacy.
Finally, following the West's disregard for Moscow's proposals for security guarantees in Eastern Europe and the continuation of Kiev artillery attacks on the autonomous regions of eastern Ukraine, Putin recognized and supported the independence of the two self-proclaimed republics of Luhansk and Donetsk in eastern Ukraine. They launched a "special operation" in Ukraine on March 26
End of message.
Suggest this for the front page