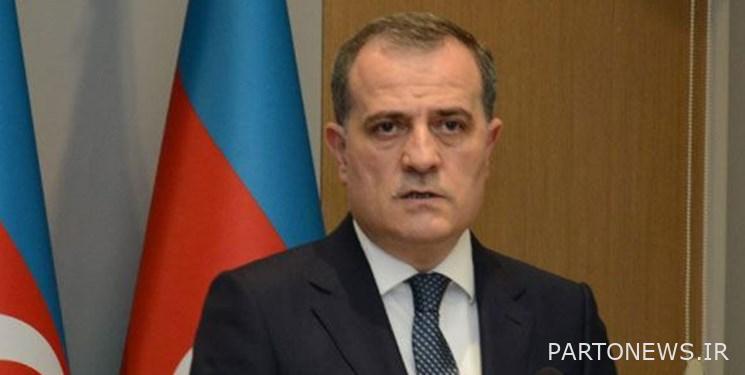 According to Fars News Agency's International Group, the Foreign Minister of the Republic of Azerbaijan on Thursday (today) commented on the country's relations with the Islamic Republic of Iran.
According to the media of the Republic of Azerbaijan, the senior diplomat of this country on the shores of the Caspian Sea in Baku stressed Baku's appreciation for Iran's "positive messages".
According to the news agency ترند "In recent weeks, Iran has sent positive messages (regarding the Republic of Azerbaijan)," said Jeyhun Bayramov. "(Messages) that (the Republic of) Azerbaijan highly appreciates."
"As in the past, Azerbaijan (Azerbaijan) wants to strengthen relations with Iran," the senior Baku official added.
The senior official of the Republic of Azerbaijan did not elaborate further on what he meant by the messages of recent weeks.
The Minister of Foreign Affairs of the Islamic Republic of Iran, Hossein Amir-Abdollahian, had announced a few days before the development of relations between Tehran and Baku. "The Islamic Republic of Iran and the Republic of Azerbaijan are two Muslim neighbors, with many similarities," he wrote on his Twitter account on November 2, referring to his telephone conversation with Jeyhun Bayramov.
Amir Abdullahian added: "We had a frank, cordial and constructive dialogue with my colleague Mr. Jeyhun Bayramov on the roadmap for comprehensive relations. "Relations between two governments and two nations are developing in the shadow of mutual respect."
The Islamic Republic of Iran has always emphasized on good historical relations with the Republic of Azerbaijan and has sought to further strengthen bilateral relations, but following the presence of some terrorist elements as well as the Zionist regime near the border areas, has caused tensions in relations between the two countries.
On the other hand, following the post-war developments in Nagorno-Karabakh and Baku's claims about the alleged "Zangezur" corridor, Iranian officials warned against any attempt to change international borders.
Last year's war over the Nagorno-Karabakh region ended on November 9, 2020, with a ceasefire agreement signed by Nikol Pashinyan, Ilham Aliyev and Vladimir Putin, with Russia acting as mediator.
Officials of the Republic of Azerbaijan, especially Ilham Aliyev, some time after the signing of the ceasefire agreement, resorted to creating border tensions and resorting to propaganda and false statements to pave the way for the creation of a corridor.
In the Nagorno-Karabakh ceasefire agreement, Armenia agreed to open closed transport routes between the western part of the Republic of Azerbaijan and Nakhchivan, but nowhere did it create a corridor along the Armenian-Iranian border, removing the border and depriving Iran of access to the Armenian transit route. Nothing has been said.
End of message / p
Suggest this for the front page
.