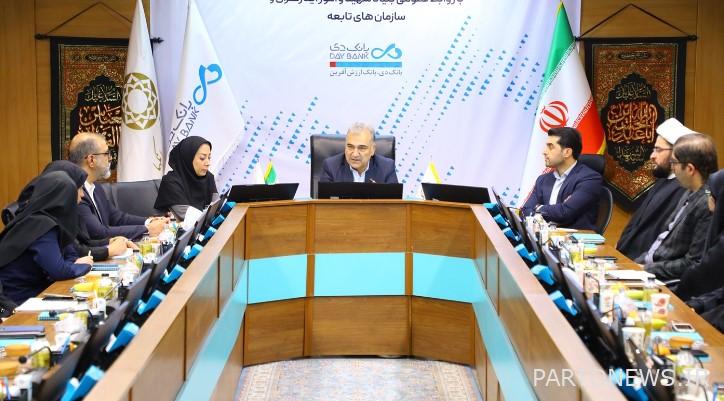 In this meeting, Alireza Qitasi, the bank's CEO, while appreciating the banking system for participating in the Arbaeen special programs, said: "The banking system, like other organizations, is standing next to the people this year by setting up a special headquarters." Arbaeen, by offering Arbaeen currency to the applicants, setting up a procession, donating mineral water, welcoming pilgrims and dozens of other actions showed a good performance.
Qitasi considered the holding of a joint meeting of the members of the public relations coordination commission of the banks with the public relations of the Martyrs Foundation and the affairs of martyrs as a good opportunity to raise the expectations of the respected families of the martyrs and martyrs from the banks and clarified: this meeting was held with the aim of synergy between the public relations of the banks and the public relations of the Shahid Foundation, and Omid By holding such meetings, the ground for creating a more serious determination and developing special services to the honorable society of self-sacrifice in the banking system will be provided.
He added: Bank D, as the bank responsible for the respected community of self-sacrifice, has used all its efforts to satisfy the target community of the Shahid Foundation and to facilitate the access of these loved ones to banking services.
In the end, he emphasized: We hope that with the guidance of the leadership regarding the special consideration of this dear group, Bank D and the banking system by providing special plans, products and services to this distinguished group will be able to pay tribute to the sacrifices of the dear families of martyrs and martyrs. compensate
At the end of this meeting, the members of the commission and those present in the meeting expressed their views about the issues of the banking system and ways to increase the quality of the banks' service to the honorable families of martyrs and martyrs.